Ach.Brito Portuguese Azulejos Tiles II Soap Set
Regular price
Sale price
$58.00 SGD
Unit price
per
Sale
Sold out
Ach.Brito Azulejos Tiles II Edition
Inspired by the beautiful tiles of Portuguese buildings, the new Azulejos boxes are composed of three 200g soaps. Produced on the basis of vegetable soap, each soap offers a specific fragrance and is packaged in an exclusive label.
The Azulejos II box is composed of the Bagas Vermelhas (Red Berries) soap, which offers a fragrance of red fruits and pomegranate; the Chá de Gengibre (Gingerbread Tea) soap, with a fragrance of ginger and black tea; and the Pinho Silvestre (Wild Pine) soap with the fragrance of pine and eucalyptus.
Top Notes: Red Berries, Gingerbread, Wild Pine
Weight: 3 x  200 gm
Origin: Portugal
Shipping: Global
About Ach.Brito
Ach Brito is a centenary Portuguese company that holds a remarkable historical past.
Under the motto "Preserve the past. Hearten the present. Challenge the future." Ach Brito distinguishes itself because of the decades of experience it has, the quality of its products and the beauty of its labels.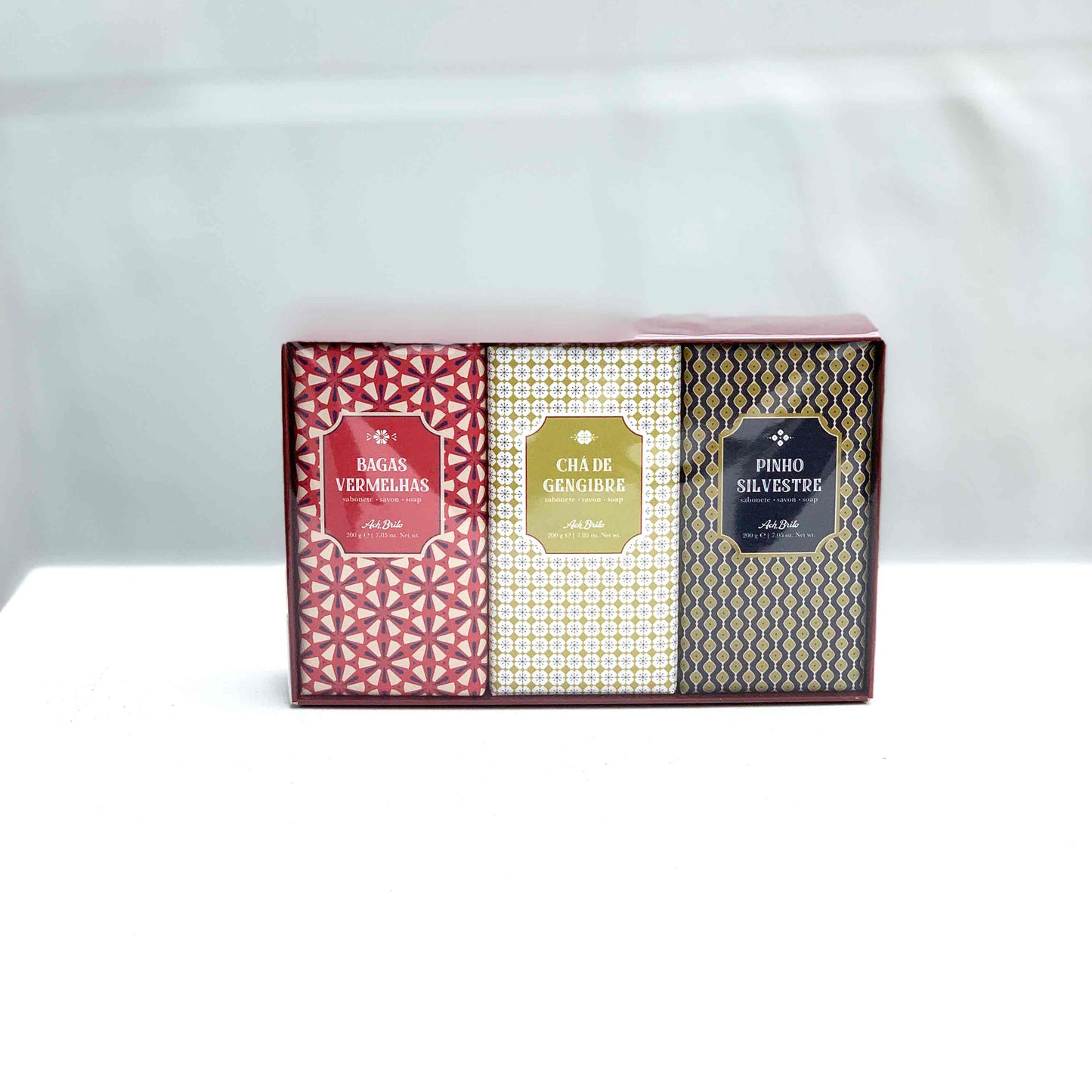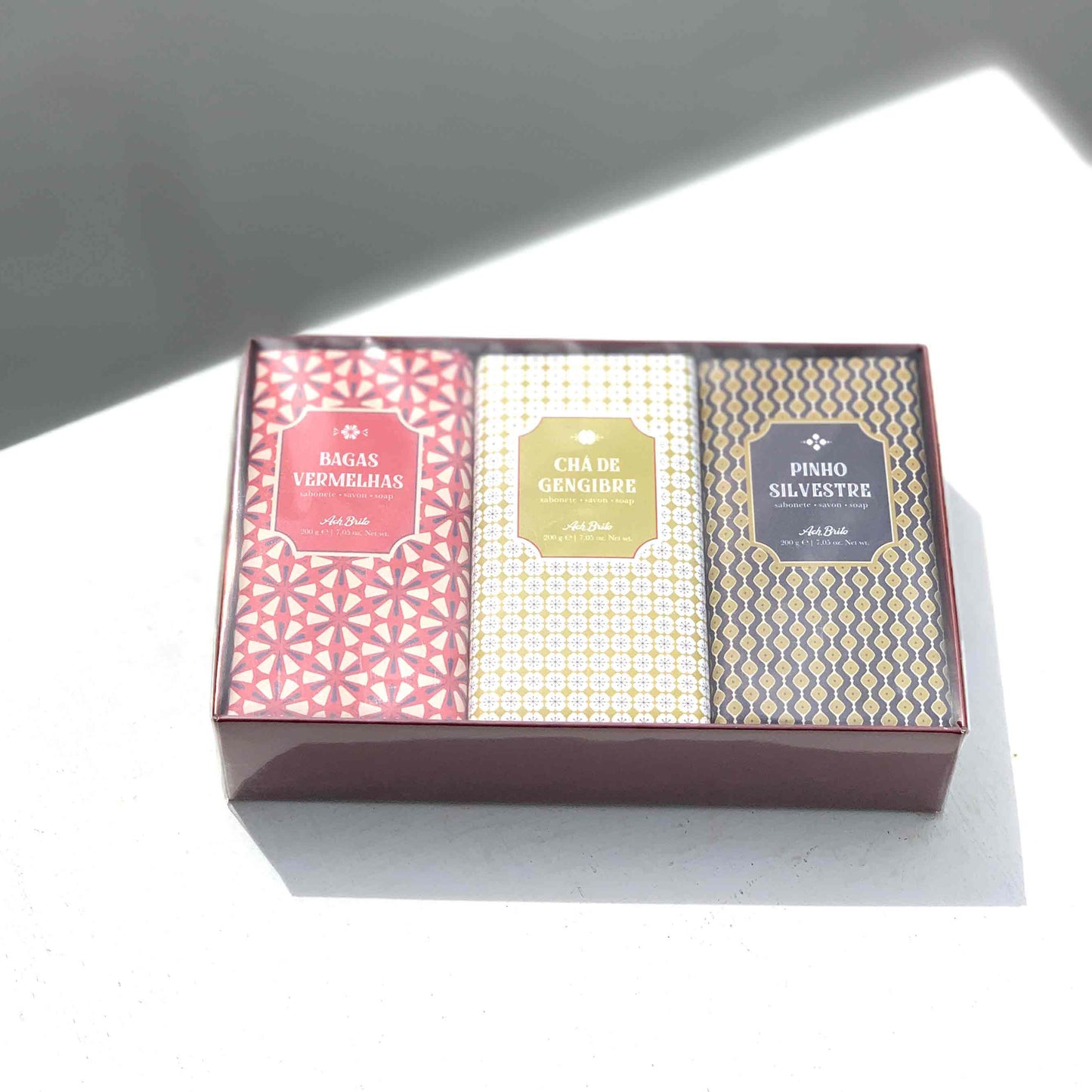 Luxury gifts for everyone