American Ginseng Chrysanthemum Herbal Elixir
Regular price
Sale price
$8.90 SGD
Unit price
per
Sale
Sold out
Our fresh mix of chrysanthemum and ginseng tea is made from quality Baby Chrysanthemum and American Ginseng Root. It is one of the best combinations for boosting energy while staying cool (Panax quinquefolius). It's a popular herbal infusion with a sweet, floral aroma that gives you cleaner energy throughout the day without the jitters and spikes of coffee.
Atlas Handcrafted ready-to-drink Herbal Elixirs are delectable, thirst-quenching, and pays homage to the ancient art of Chinese Tea appreciation and Traditional Chinese Medicine. Delicately brewed with traditional herbs using secret recipes concocted to remedy the body's various ailments, Atlas Handcrafted Herbal Elixirs have been specifically designed for our bodies to withstand the intense tropical heat.
Master Brewers Notes
Key benefits:
- Clean energy without the spikes
- Reduces inflammation
- Soothes the lungs
- Supports normal cholesterol levels
- Helps with blood pressure maintenance
- Calms nerves
- Clears the mind
Traditional Chinese medicine benefits:
- Invigorates the Qi
- Clears heat
- Expels stagnation
- Cools the liver
What's Inside
Handcrafted Herbal Elixirs
Our Herbal Elixirs are freshly brewed daily by our Master Brewer, using hand-picked TCM ingredients and herbs. They are boiled to perfection, over many hours, to bring out their medicinal properties. Healing for all heaty ailments. Traditional medicine practitioners would say "Prevention is better than cure".
Receiving Instructions
Our ready-to-drink teas are designed to be consumed within 4-hours of delivery. Should you wish to keep any of the individual items beyond 4-hours, please refrigerate upon receiving the drinks to prolong their shelf-life.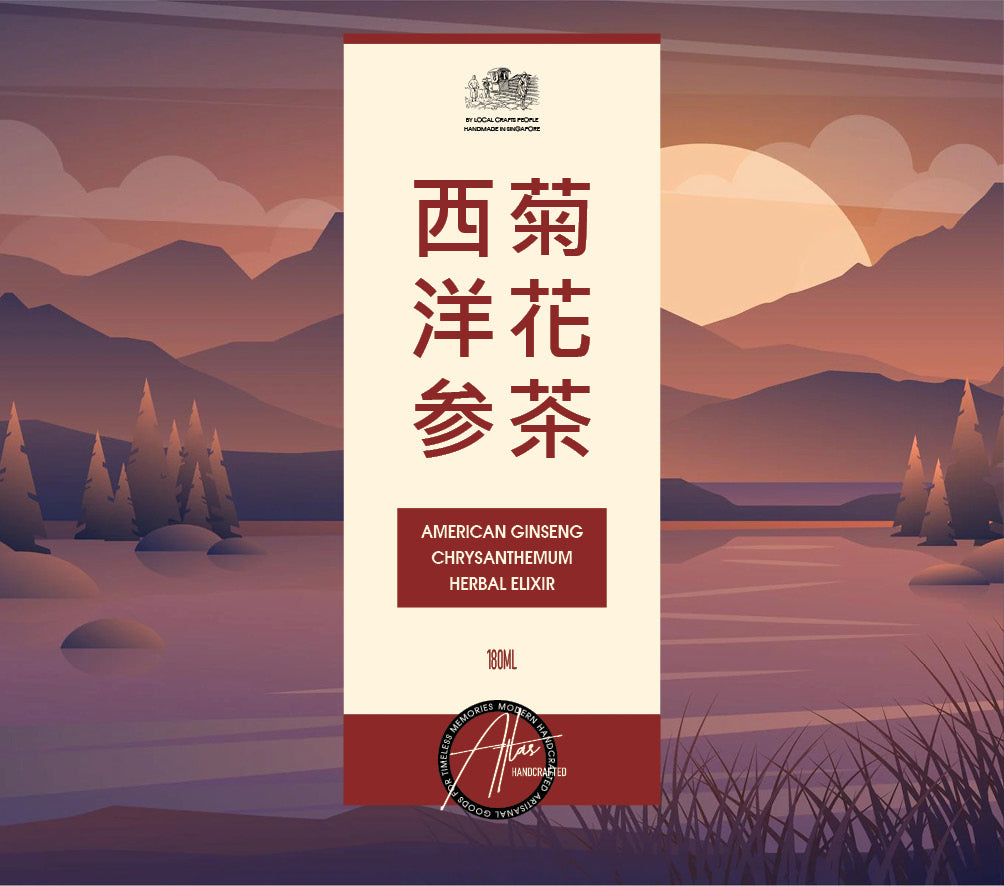 Luxury gifts for everyone