American Ginseng Chrysanthemum Tea
Regular price
Sale price
$12.00 SGD
Unit price
per
Sale
Sold out
NEW RELEASE READY TO DRINK
Chrysanthemum teas are usually used as a preventative measure. For example, after spending a long day in the sun, you could take Yellow Chrysanthemum flower teas to prevent yourself from having a heaty body constitution. Or perhaps, after long hours of working, you could take some white chrysanthemum flower tea to prevent dry eyes and to brighten up your vision.

As Chrysanthemum flowers are cooling in nature, it is not advisable to drink in large quantities for extended periods of time. You can drink Chrysanthemum 2 times a week. Or you can take them every day for 3-5 days and stop it completely, until the next time you drink it.

For illnesses like fever or flu, drinking Chrysanthemum tea itself would not treat the illness. It might help relieve some of the symptoms like sore throat, cough or fever but it does not treat the root of the illness. 
Traditional Method: Soak all the ingredients in hot water for 15 to 30 minutes before serving. 


Volume: 180ml
Delivery: Singapore Only
Keep in Fridge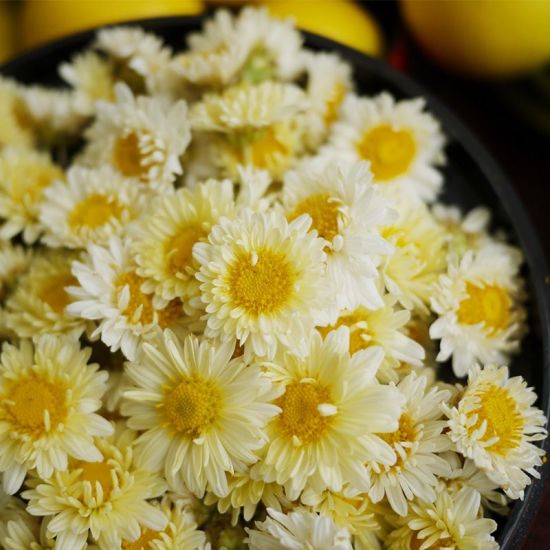 Luxury gifts for everyone