Atlas Estate Pure Cabernet Sauvignon 2021 (Limited Supply)
Regular price
Sale price
$62.00 SGD
Unit price
per
Sale
Sold out
In the lush valleys of San Juan, Argentina, there grew a vineyard of magnificent Cabernet Sauvignon grapes, nurtured by the gentle winds and warm sun. From these grapes, a wine was crafted, a wine of rich red hues and fruity flavors, full-bodied and satisfying. Its taste is like a symphony of flavors that dance upon your palate, with hints of plums and vanilla adding to its complexity. This wine is a treasure, a gem of the San Juan region, and it will bring joy and delight to all who taste it.

Vintage: 2021
Varieties:100% Cabernet Sauvignon
Country: San Juan, Argentina
Alcohol:13.5%
Cultivation: Ecological - harvested by hand
Vineyard: Traditional
Characteristics: Rich, deep red wine. Fruity and full-bodied. Round in the mouth with a touch of plum and vanilla. 
Shipping: Singapore Only
Aging and storage information

Designed to be kept for up to 10 years in optimum conditions

Notes
The artwork on the bottle varies there are a total of 4 artists from Singapore who have contributed to this series. Art royalties belong to the artists.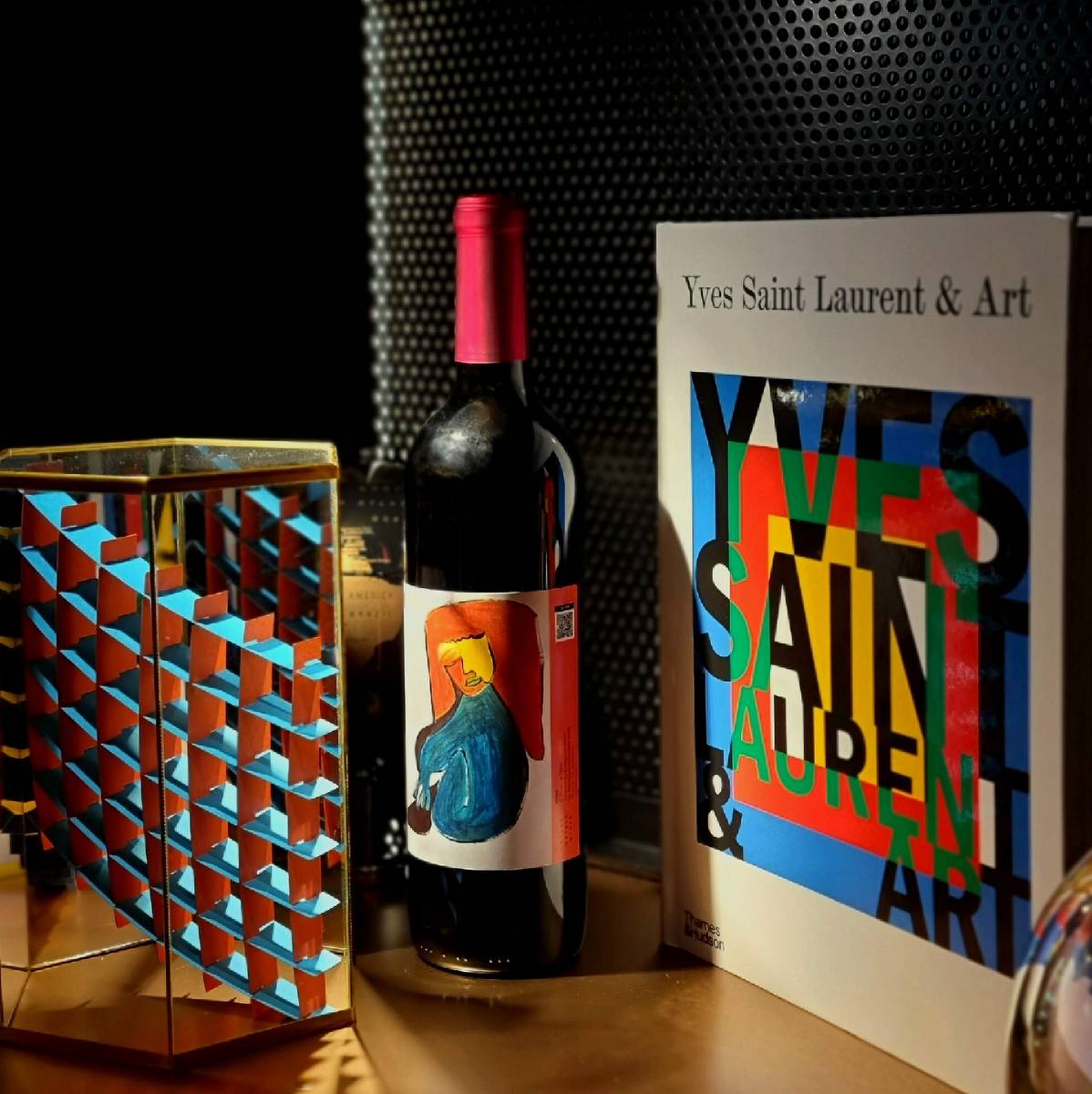 Luxury gifts for everyone