Big Tom Bottles
Regular price
Sale price
$70.00 SGD
Unit price
per
Sale
Sold out
Description

Serve chilled with ice, or add a generous shot of vodka and a stick of celery for the best Bloody Mary ever… every time!

– Tomato juice has a natural lycopene content of on average 75mg per litre.
– Contains no artificial preservatives.

Volume: 6 Bottles x 750mL

Origin: United Kingdom

Ingredients:
Tomato juice from concentrate (95%), spice blend flavouring (contains celery and mustard), Worcestershire sauce, sugar, malt vinegar (from barley)

Big Tom is the ultimate spiced tomato mix and the perfect drink for every occasion. Delicately blended with herbs and spices, we've taken the lonely tomato juice and created a spectacular fusion with mustard, celery, cloves, pepper, chilli, ginger and more.

By far one of the best Bloody Mary mixes ever created! We use only the finest Portuguese tomatoes. With more than 22 spices, Big Tom makes a wonderfully refreshing twist on a tomato juice.

Containing no artificial preservatives and no genetically modified ingredients, this spiced tomato juice is perfect on its own, or made into a Bloody Mary, and mixed with vodka.

Serve chilled for the perfect party drink, pair with beef, cook with chicken, drizzle on salad...

A drink fit for royalty! We're proud to hold a Royal Warrant, granted from Her Majesty the Queen in 2002.

SUITABLE FOR VEGAN & COELIAC FRIENDLY: with no artificial preservatives or colourings and just 27 calories in each Big Tom can.

Ingredients: Tomato juice from concentrate (95%), spice blend flavouring (contains celery and mustard), Worcestershire sauce (water, white vinegar, sugar, syrup, salt, tamarind, garlic, pepper, clove), sugar, salt, malt vinegar (from barley).

FAQ -
How spicy is Big Tom? Big Tom is less about blowing your head off and more about being a 'spicy mixture'. Something to challenge your taste buds from all angles. So if you like it seriously fiery, we recommend to mix with a little Tabasco sauce.

Is Big Tom suitable for vegetarians? Yes, Big Tom (and our Worcestershire sauce) is suitable for vegetarians.

The ingredients declare Malt Vinegar (from Barley) and barley is associated as an allergen (gluten) – however the product claims to be suitable for gluten-free diets? No gluten is detected on the vinegar and this is the reason the Coeliac Society recognizes malt vinegar (from Barley) as safe for use.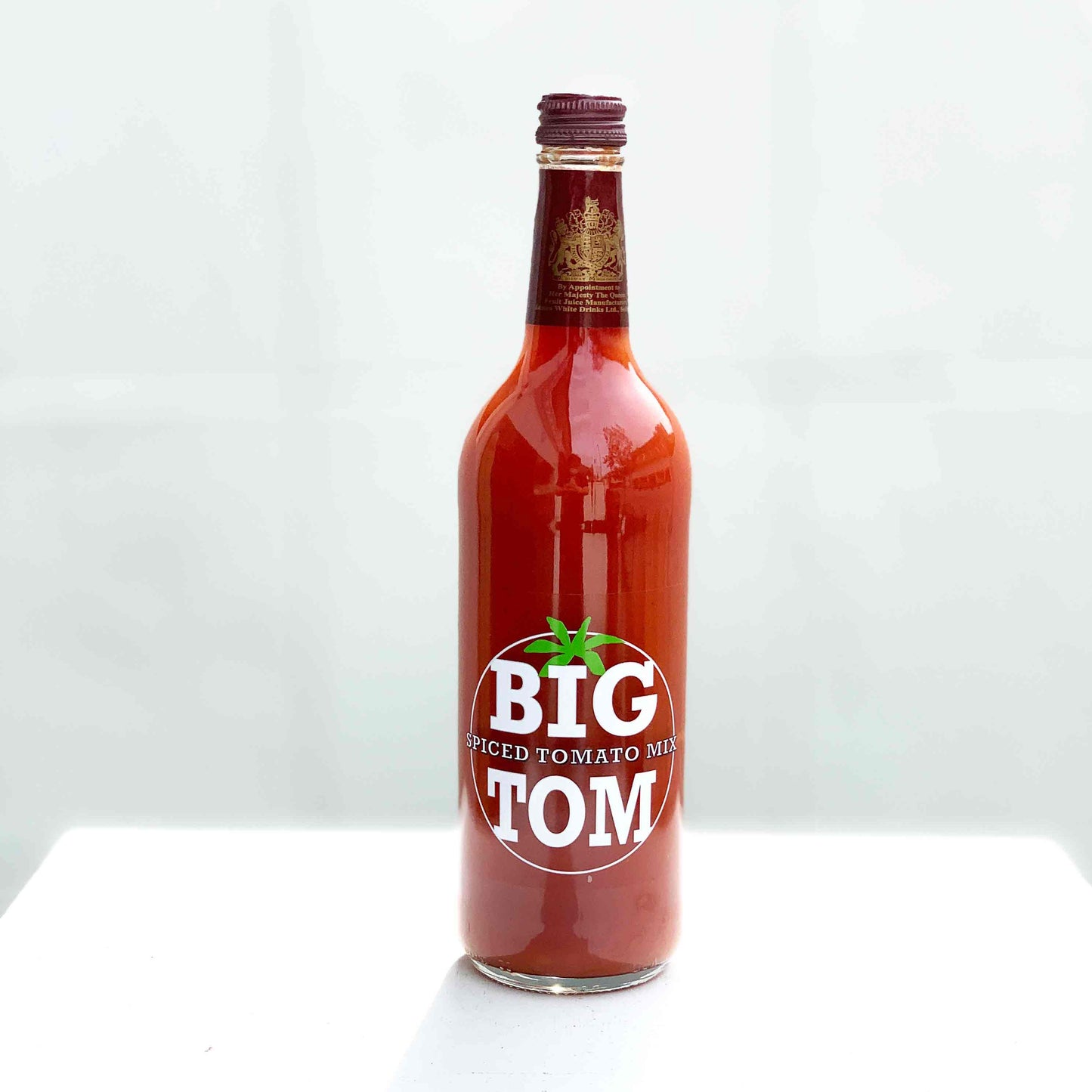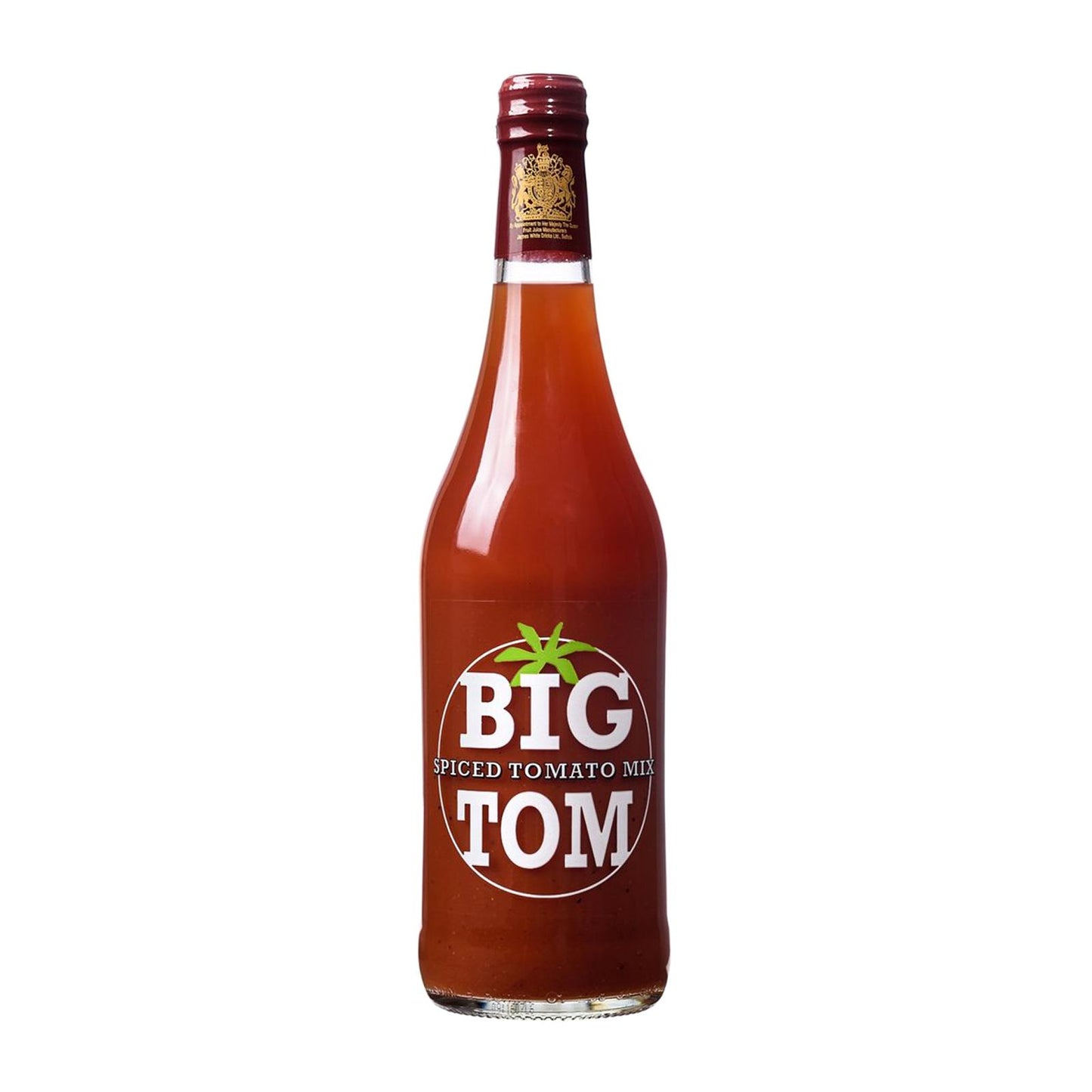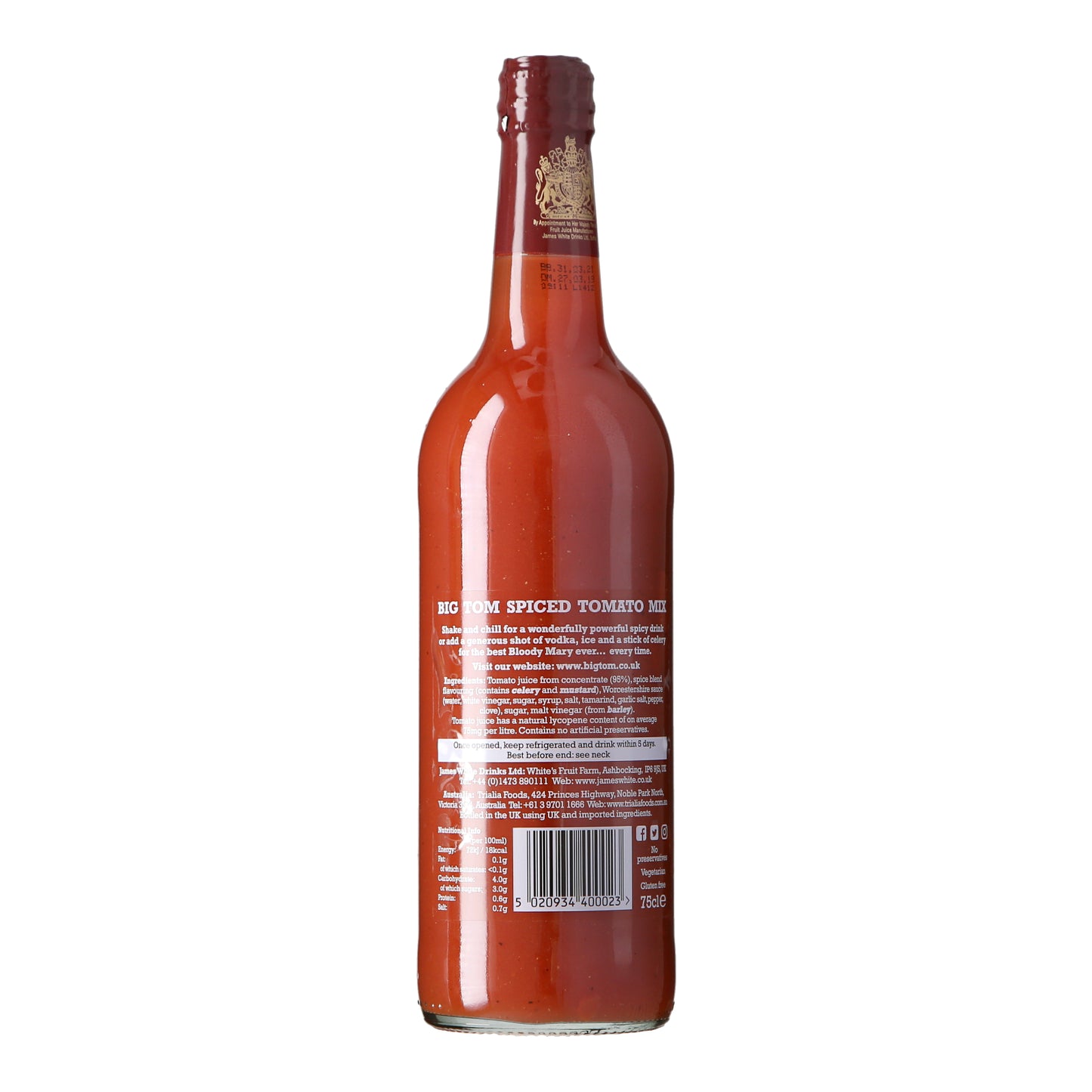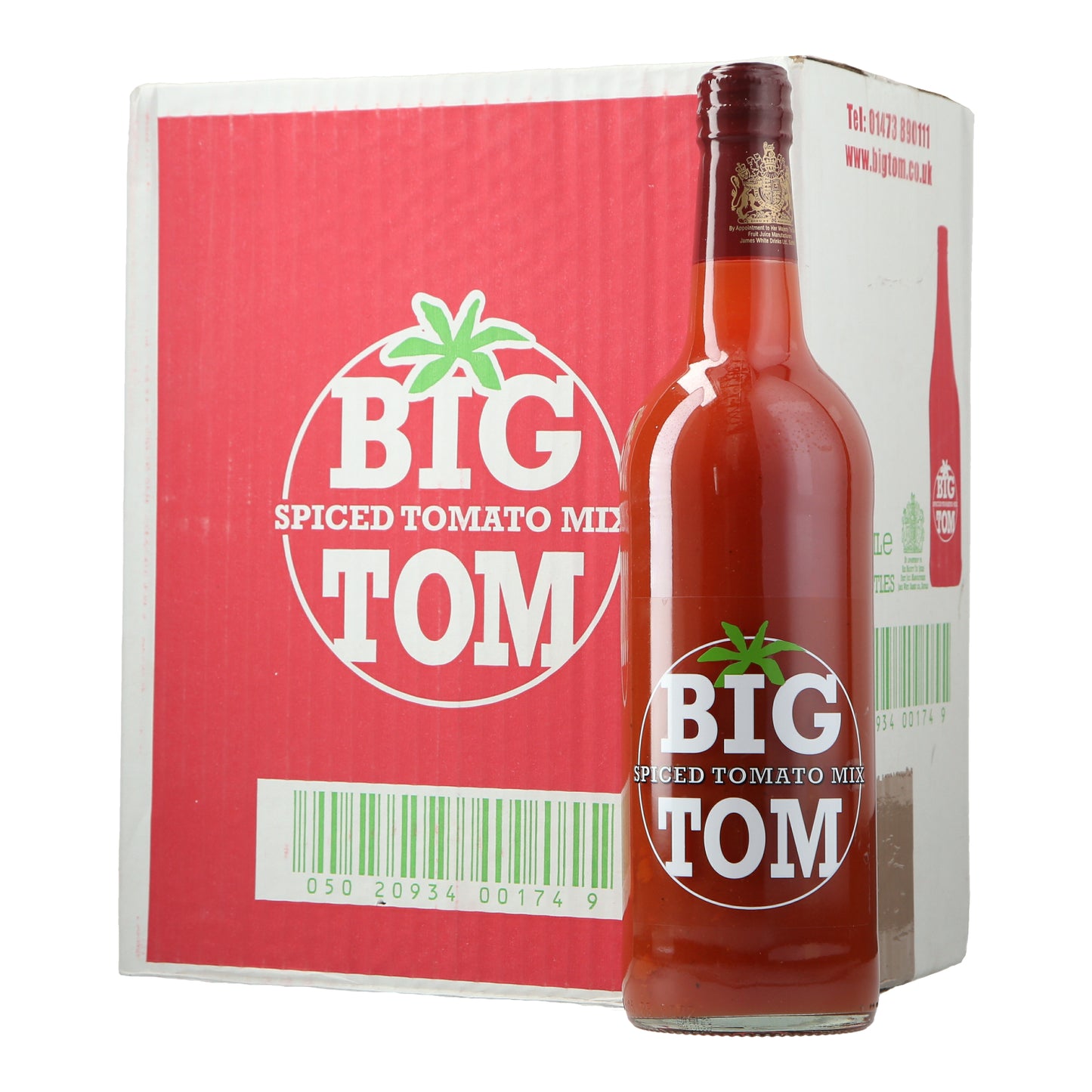 Luxury gifts for everyone