Boba Milk Tea Hotpot (Large)
Regular price
$218.00 SGD
Regular price
Sale price
$218.00 SGD
Unit price
per
Sale
Sold out
The Hottest Item on Atlas Handcrafted! Pearl Milk Tea served stainless steel hotpot! Serves 4-6 pax.

What's inside!
Black Pearls & Gold Flakes
Taro Balls
Sweet Potato Balls
Mini Green Tea Chewy
Mini Taro Chewy
Mini Sweet Potato Chewy
Mini Black Sesame Chewy
1 litre Diary Milk
2 litre Black Assam Tea
2 Brass Wire Strainer
1 Wooden Ladle
1 Tin Hotpot
Black Assam tea, Mugicha (Japan), Natural sugar, Sodium Caseinate (A Milk Derivative), Filtered Water, German dairy or vegan Mylk (Soybeans, Ground almonds, Organic oats, Japonica rice, Soy lecithin, Salt)
Extra Options
With Tall Milkshake Glasses & Straws
or
With Wooden Bowl & Bamboo Spoons
Awesome flavors begin with amazing produce, combining traditional black Assam tea with Japanese mugicha roasted in Okinawa we have created a refreshing milk tea which develops deep flavor notes as the boba dilutes.
RECEIVING INSTRUCTIONS
Our pearls and condiments should be consumed within the day of delivery.
For Hot
Please Reheat Tea before pouring.
For Cold
Please add ice to tea and milk.
Shipping: Singapore Only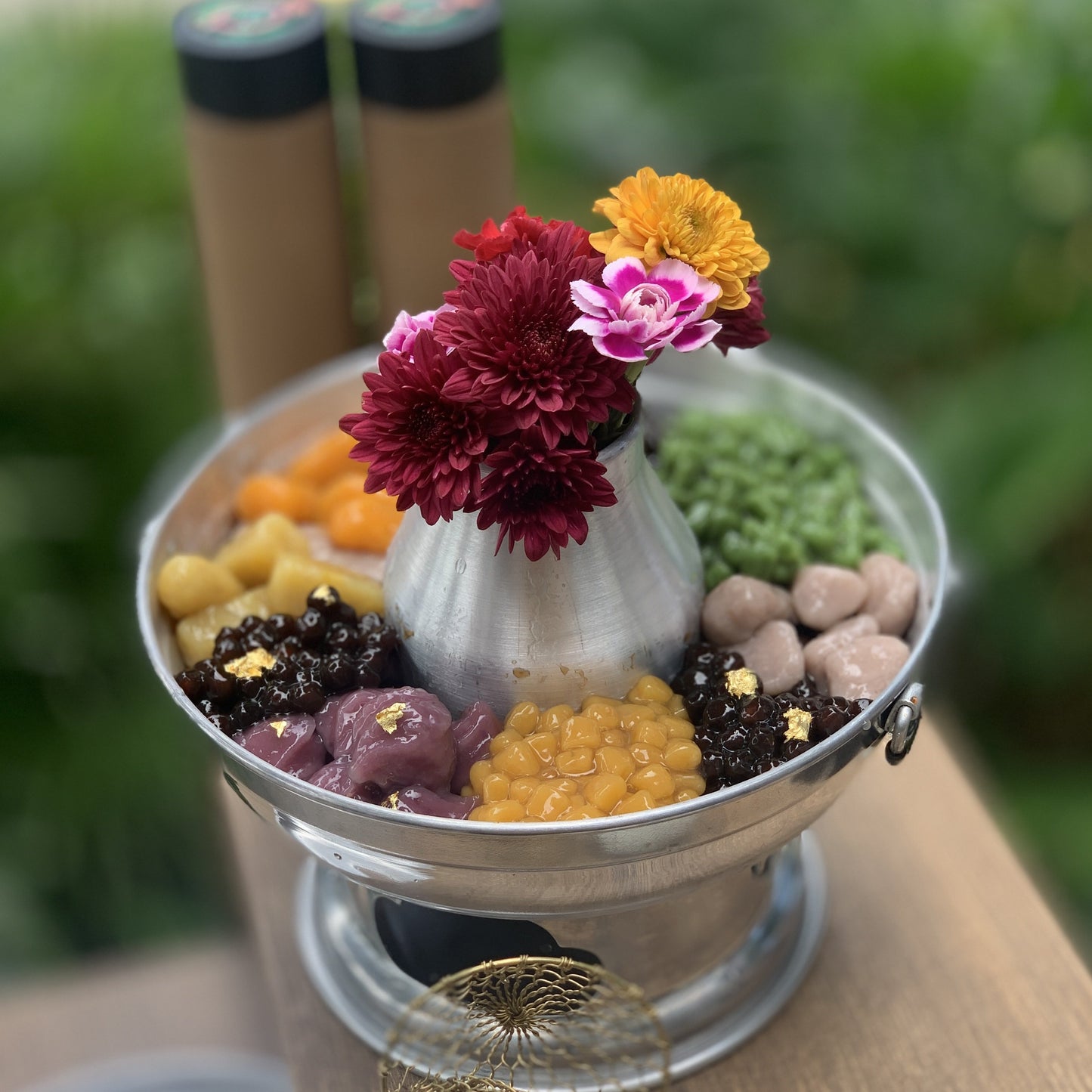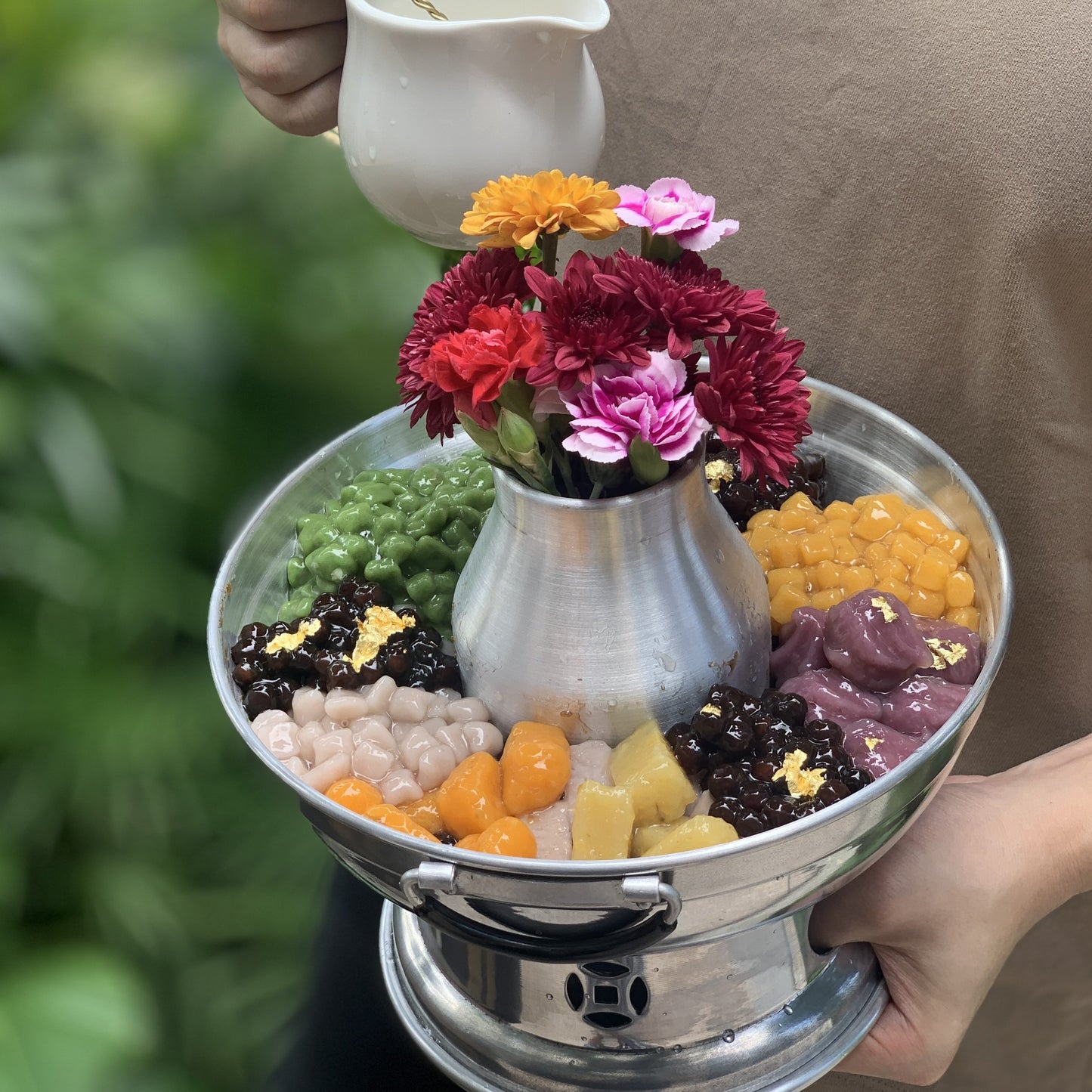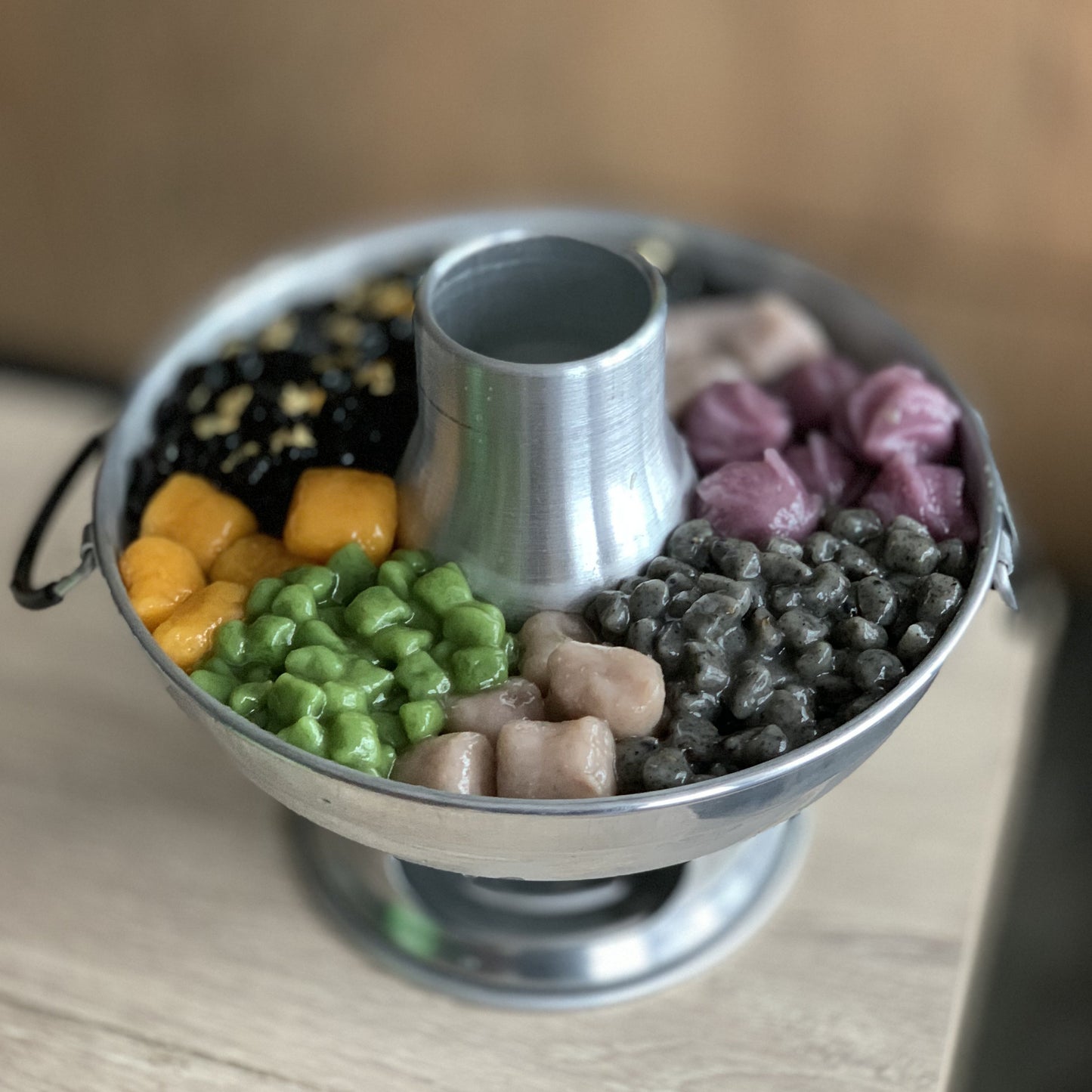 Luxury gifts for everyone