Chateau Mukhrani Chacha
Regular price
$150.00 SGD
Regular price
Sale price
$150.00 SGD
Unit price
per
Sale
Sold out
Crystal clear in colour. This fine drink has a strong character, delicate tones of white mulberry flowers, hints of toasted almonds and yellow pears providing a unique tasting experience. The structure of this fine Chacha, a Georgian speciality, gives a sweet warm taste with a long finish on the palate.
Varietal composition: Tavkveri, Saperavi, Shavkapito, Syrah, Petit Verdot, Goruli Mtsvane, Rkatsiteli, Chardonnay, Sauvignon Blanc.
Chacha is just excellent on its own. In the hands of creative cocktail lovers, it is a perfect base or a complement to many tropical, berry or other fruit flavours.
Vineyard & Grapes: All Château Mukhrani wines are from various varietals planted at our Vineyards. Selection for distillation is done soon after the vintage from specifically allocated wines.
Method of harvest: Selective Hand picking to ensure the highest quality of fruit
Distillation and Production: Only young wines go to distillation to secure the best possible quality. Triple distillation in Charente type batch distillation systems. First distillation is to separate all the alcohol content from wine. Second distillation is to purify Chacha spirit by removing "heads" and "tails" while bringing "hearts" to alcohol content of 65 - 69%. Third distillation – final touch towards the taste profile followed by resting period of several months with unlimited access to the air. Blending and bringing blend to 43% at the moment of final taste establishment. Style, balance and fine-tuning. Contact with exotic active carbon. Filtration. Bottling under contact with air.
Volume: 700ml
ABV: 43%
Origin: Georgia
Shipping: Singapore Only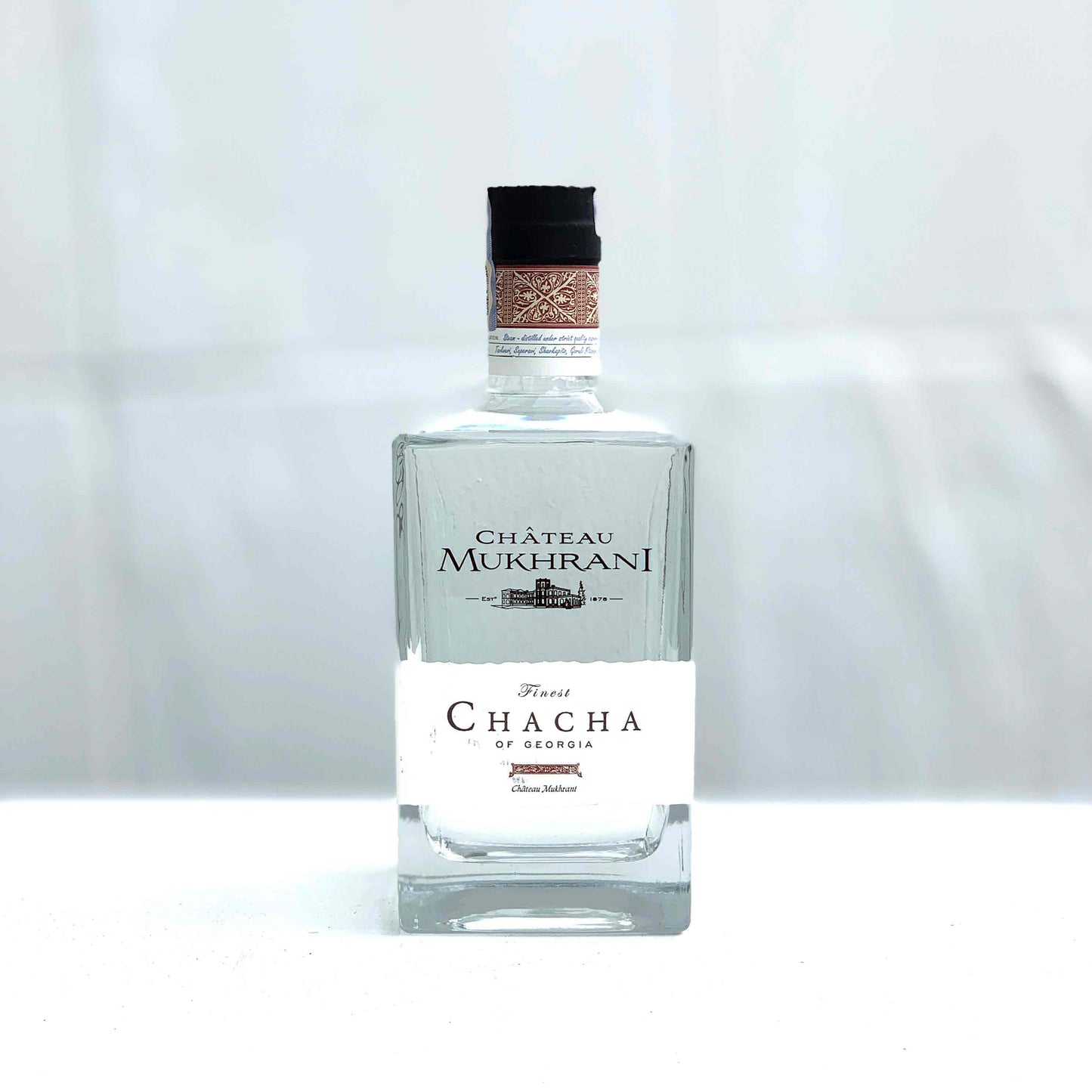 Luxury gifts for everyone