Chicken Essence with Cordyceps and Ginseng - Traditional Brew
Regular price
Sale price
$25.00 SGD
Unit price
per
Sale
Sold out
Introducing our luxurious Chicken Essence with Cordyceps and American Ginseng, a traditional Chinese elixir crafted with slow-cooked methods to bring out the full potential of its premium ingredients.
Each bottle contains 75ml of pure essence extracted from the freshest chicken, blended with the finest Cordyceps and American Ginseng. Cordyceps, a highly valued medicinal mushroom, is known for its ability to improve respiratory function and boost energy levels. American Ginseng, on the other hand, is renowned for its ability to promote a sense of well-being and improve cognitive function. Together, these two powerful ingredients work harmoniously to nourish the body and mind.
Our Chicken Essence with Cordyceps and American Ginseng is brewed for hours to extract the maximum benefits of the ingredients, ensuring that each sip is packed with goodness. This traditional Chinese elixir is perfect for individuals who are looking for a convenient way to boost their energy and vitality, without compromising on taste. With its delicious chicken broth base, it makes for a perfect meal replacement or a healthy snack. Not only does it taste great, but it is also incredibly easy to prepare.
Simply heat up the bottle and enjoy the essence as a warm beverage. For added flavor, you can also add some ginger, scallions, or other herbs to the broth. Your body and mind will thank you!
What's Inside
75ml Chicken Essence, with Cordyceps and American Ginseng
(2, 6, 12, or 24 jars)


100% Natural Ingredients
No Preservatives
No Artificial Flavouring or Colouring
No Stabiliser
HACCP/HALAL/ISO22000 Certified
Expiry Date Printed on Lid
Delivery
Singapore Only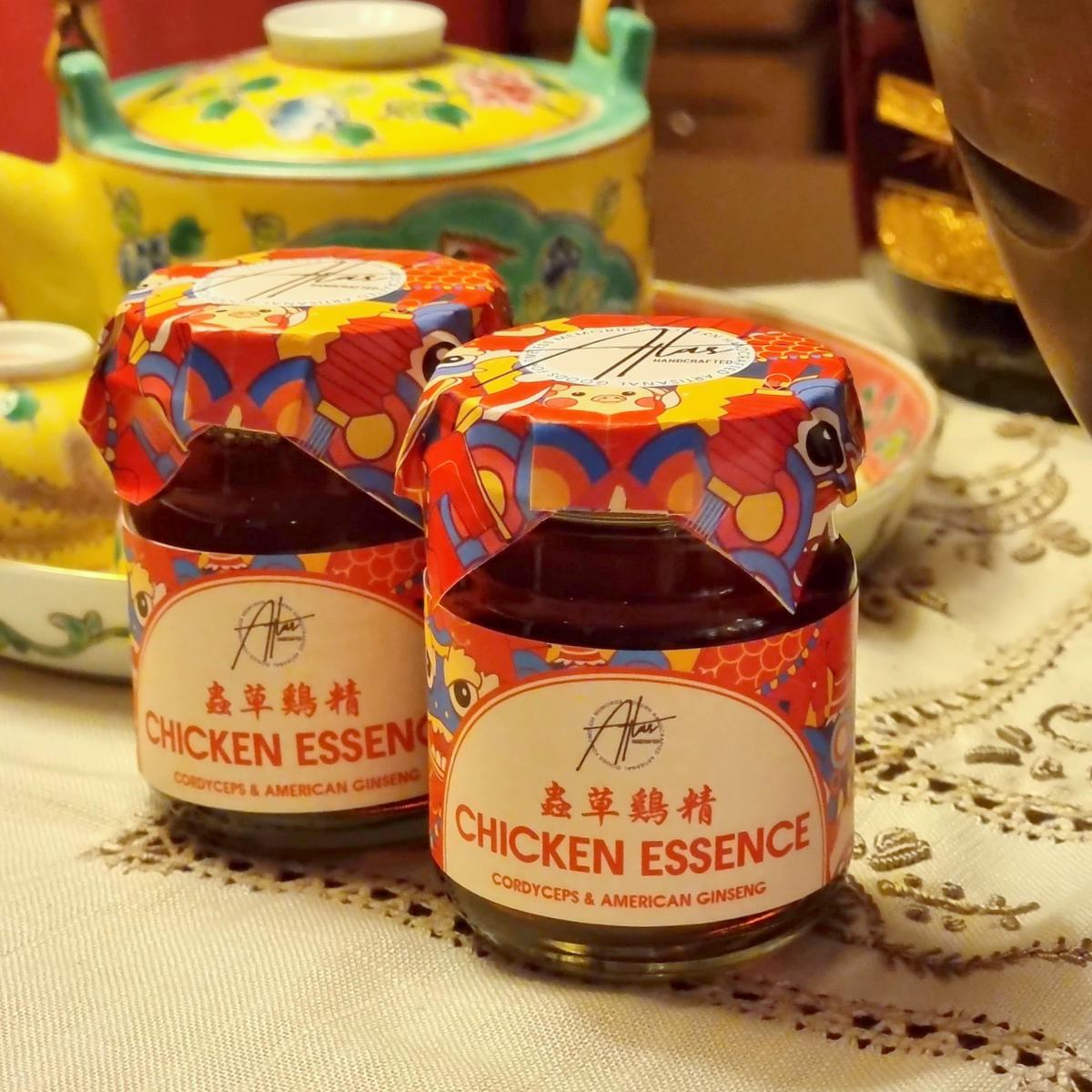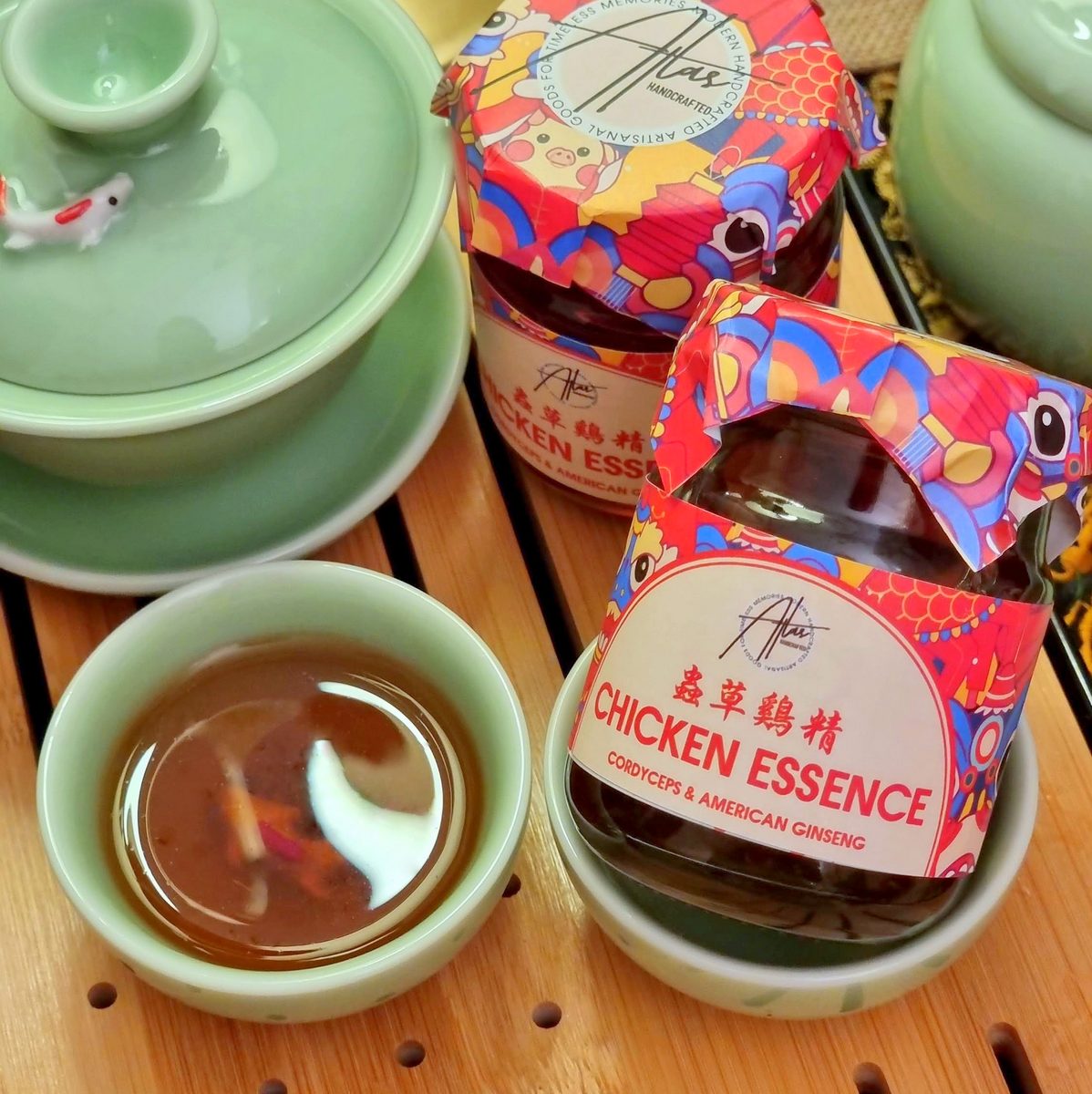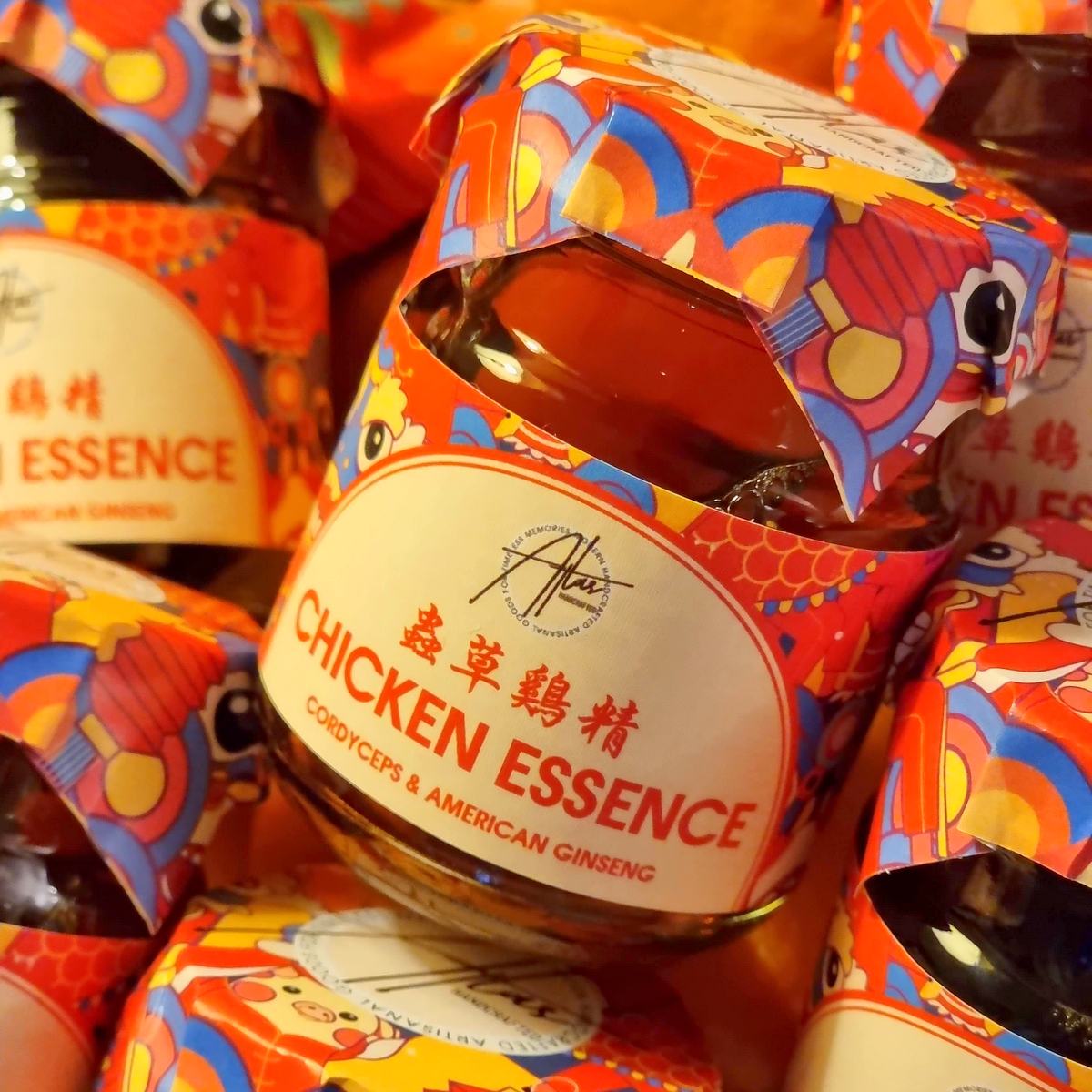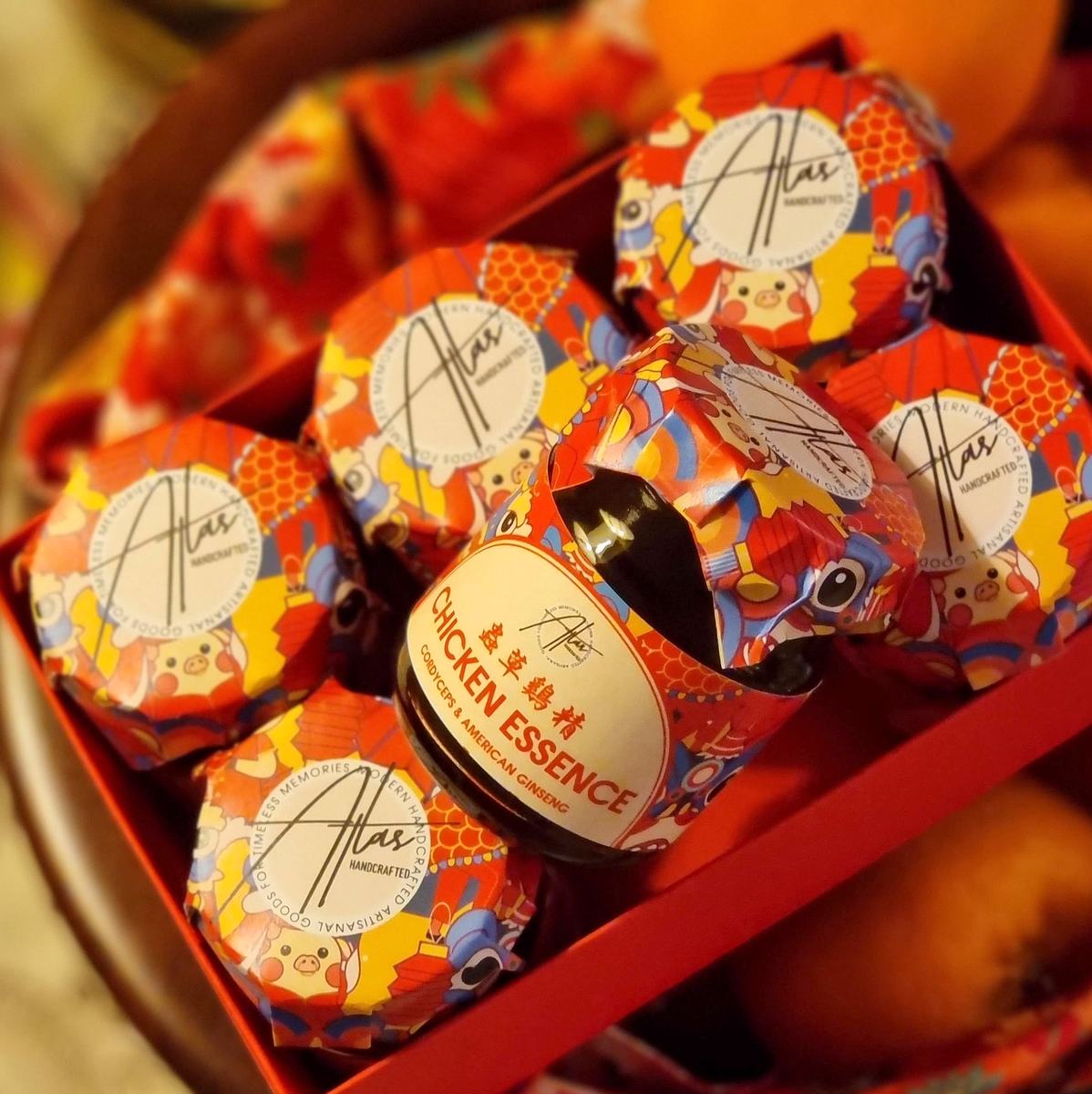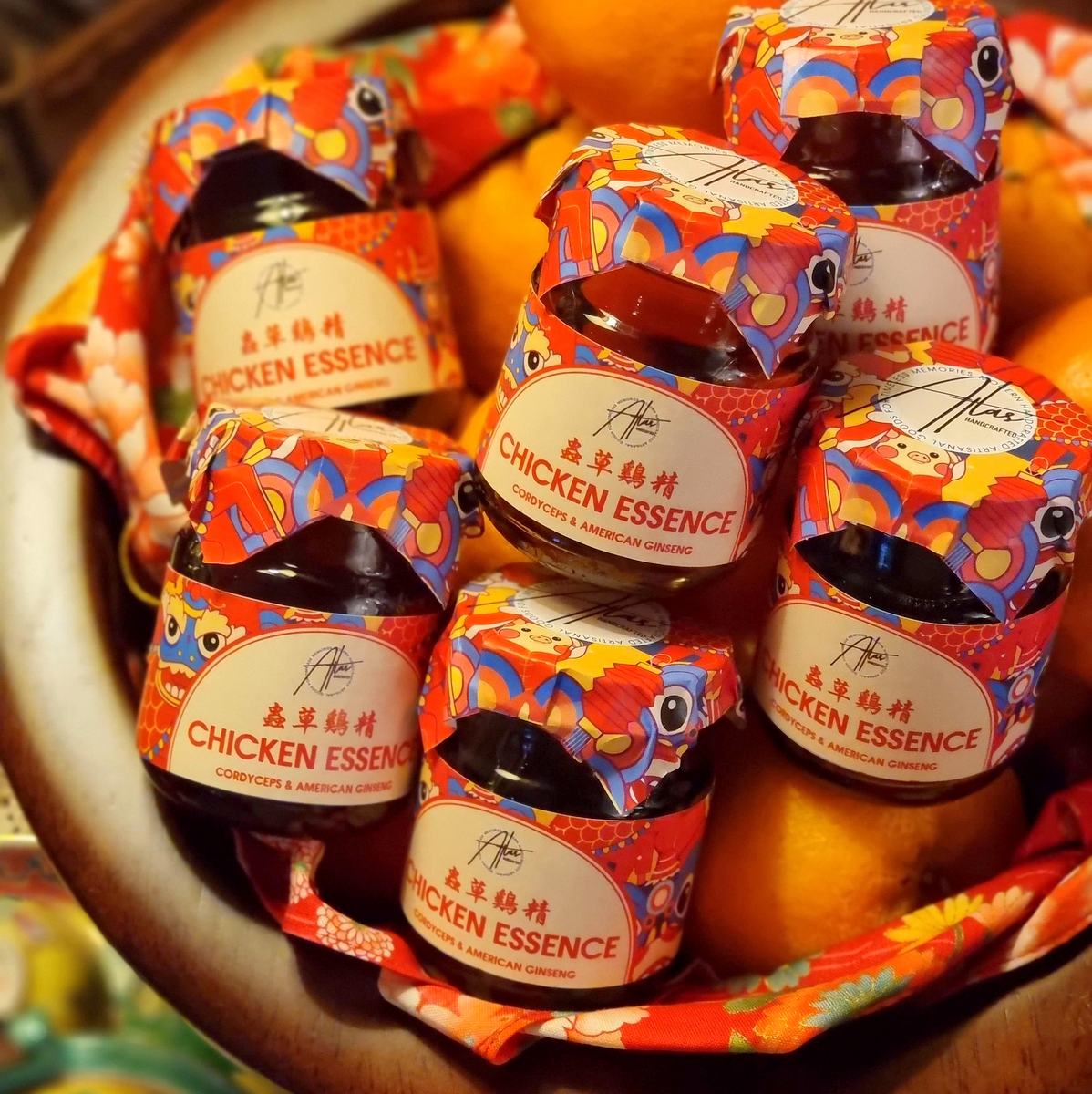 Luxury gifts for everyone