Disaronno Amaretto
Regular price
Sale price
$70.00 SGD
Unit price
per
Sale
Sold out
Disaronno Amaretto
TASTING NOTES:
Colour: This amaretto has classic amber brown colouring.
Aroma: The primary scent of this beverage is that of almonds. Sweet cherry notes make up the secondary scent. Expert drinkers may also notice touches of spices that punch through its sweet aroma.
Taste: This drink is named for its almond flavouring, which is the primary flavour of this drink. However, this flavour comes from apricot pits. In fact, this amaretto is not made with any almonds or other tree nuts.
PRODUCER: Rumor has it that the recipe for this drink was crafted around 1525. Back then, families usually distilled their own alcohols. For this reason, the recipe was kept secret and stayed within the Reina family for generations. However, in the early 1900's, Giovanni Reina started making the liqueur to sell. He called it, Domenico Reina Coloniali. Over time, the brand's name changed several times before finally becoming Disaronno in 2001.
COUNTRY: Italy
PRODUCTION DETAILS: To get the lovely almond flavouring, apricot pit oil is mixed with burnt sugars. This makes alcohol both nutty and sweet. Next, over a dozen fruits, spices, and other botanicals are added. Rumor has it, this recipe is original, not having changed since 1525.
Volume: 700ml

ABV: 28%

Origin: Italy
Shipping: Singapore Only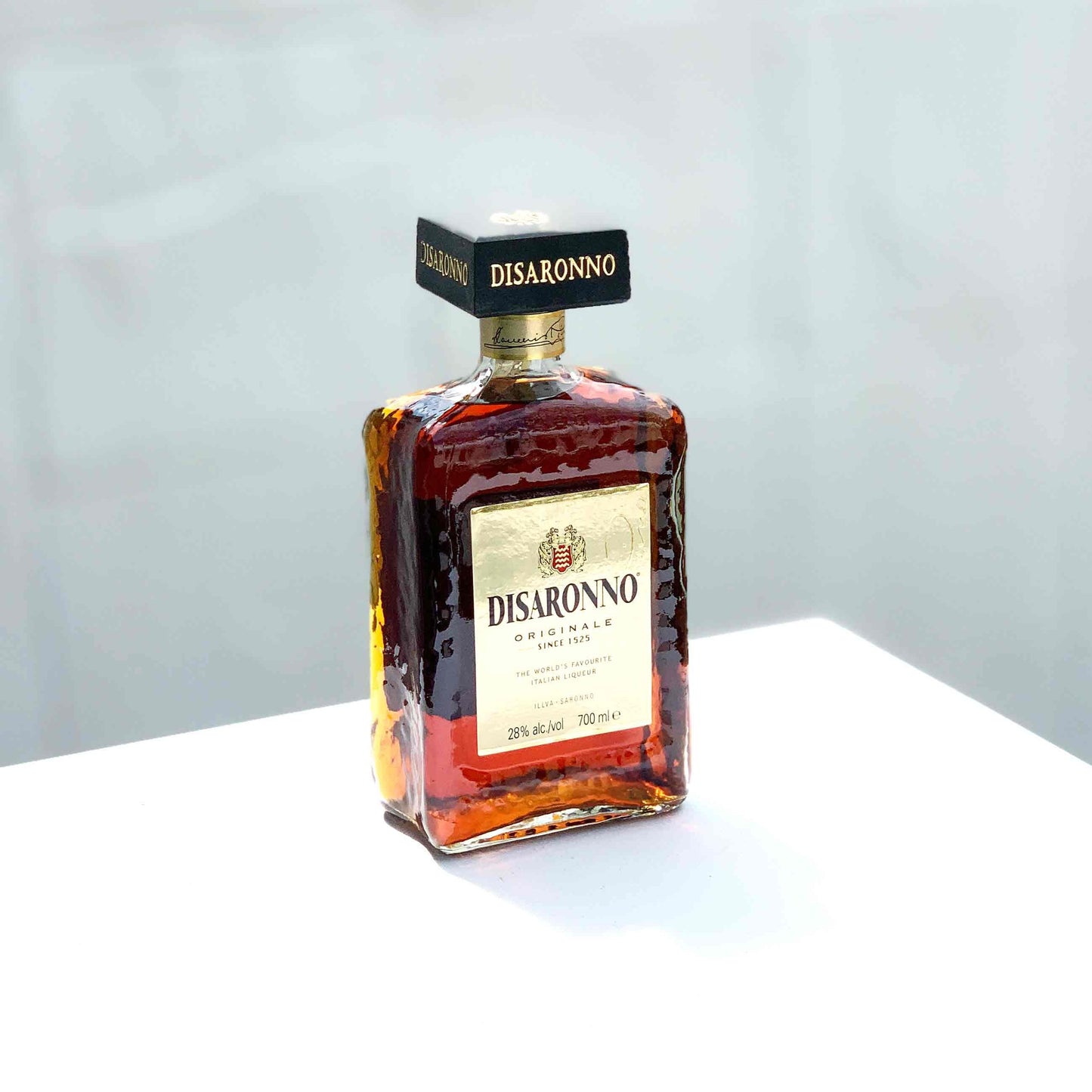 Luxury gifts for everyone