Crystal Bird's Nest
Regular price
$2,888.00 SGD
Regular price
Sale price
$2,888.00 SGD
Unit price
per
Sale
Sold out
From the caves of Borneo, Our Crystal Bird's Nest are highly sought after for its unique way of harvest from the abundance of caves around Sarawak. Thoroughly cleaned using reverse osmosis water by the trained eye using tweezers to remove dirt and feathers to showcase the purest final product. Superior expandability during soaking process. We recommend 2 pieces of bird's nest serves 3 adults portion of concentrated bird's nest tonic dessert.

What's Inside
250 grams of Swiftlets Bird's Nest

Ready to cook instructions


Presented in a box



Greeting card

100% Natural Sarawak Cave Bird Nest
99% clean & harvest by hand process

Weight: 250gm Per Box
Total Quantity: 40pcs

Health and Benefits
Reliefs tension and stress
Improves kidney function and lungs function
Regain radiance of skin, slows down aging, reduces wrinkles, more youthful and vibrant look
Improve immune system, helps to resist colds and flu
Nourishes The Lungs And Nourishes The Face
Nourish The Mother Body
Beauty Emollient
Relieve Cough And Relieve Phlegm
Nourishing Yin And Moisturizing
Whitening Blemishes


How to cook:
Soak the bird's nest in cool water for 30 minutes, then drain and rinse with cool water. Bring a pot of water to low simmer, add in drained bird's nest and cook for 1 hour. Add in rock sugar, you can turn off the heat just let the sugar dissolve.

100% Pure Natural Bird's Nest Swiftlet
Hand Wash

Cooking Method:
Soak The Bird's Nest Slices In A Bowl Of Room Temperature Boiling Water For 30 Minutes.Then Put The Brewed Bird's Nest And (A Bowl Of Water In A Bird's Nest) Into The Stew Pot.Can Add Other Ingredients Such As Soaked Ginseng/Red Dates (Personal Taste).Open The Fire, After Boiling The Water Of The Outer Pot, You Can Turn Off The Low Heat, Continue To Simmer Slowly For About 60-90 Minutes, And You Can Enjoy It After Adding Rock Sugar Before Starting The Pot.

Storage Method:
Bird's Nest Should Be Placed In The Shade (< 20°C) Store In A Dry Place, And Pay Attention To Ventilation And Moisture-Proof, Mildew-Proof, And Refrigerate In A Fresh-Keeping Bag (Or Fresh-Keeping Box) (2-8°C) Better.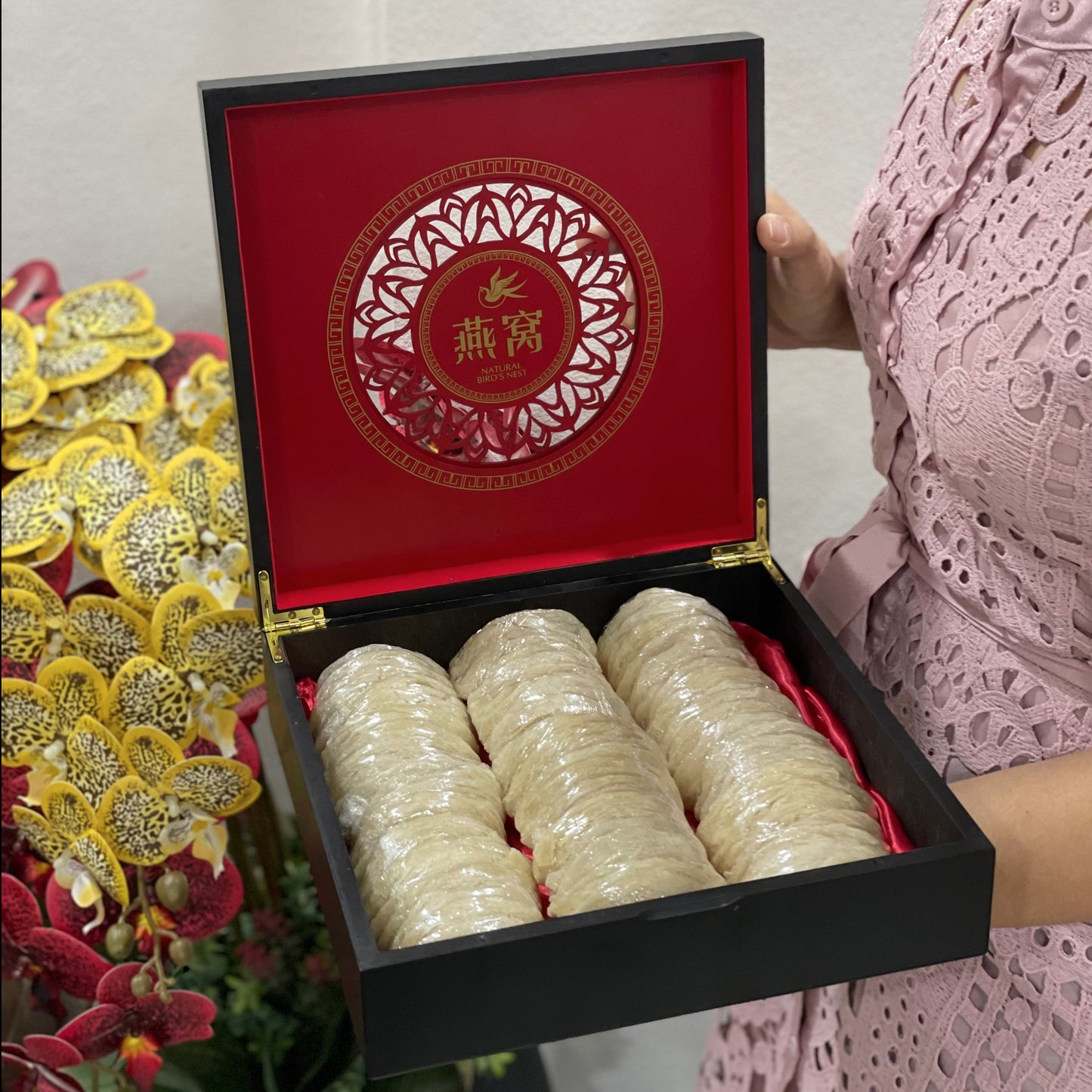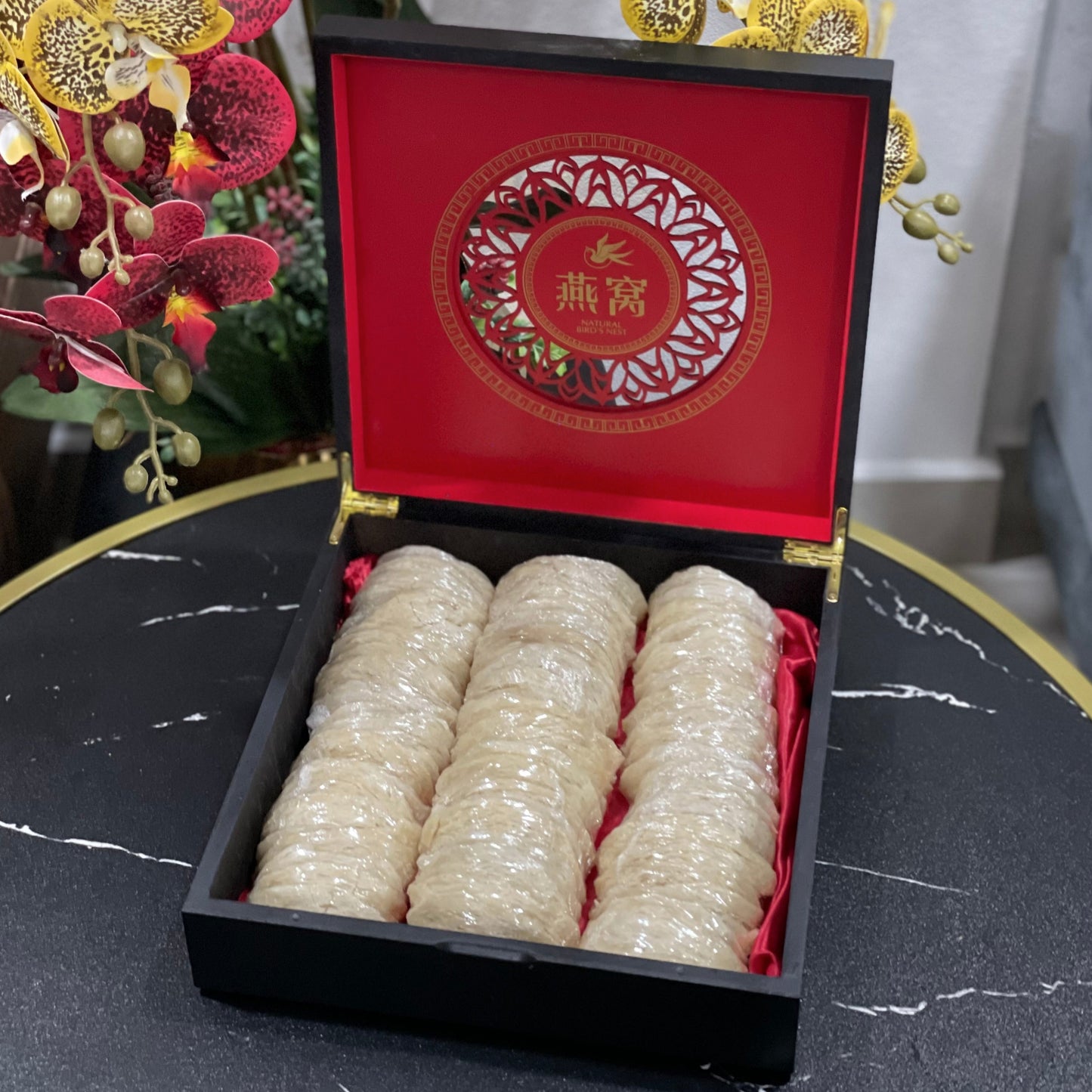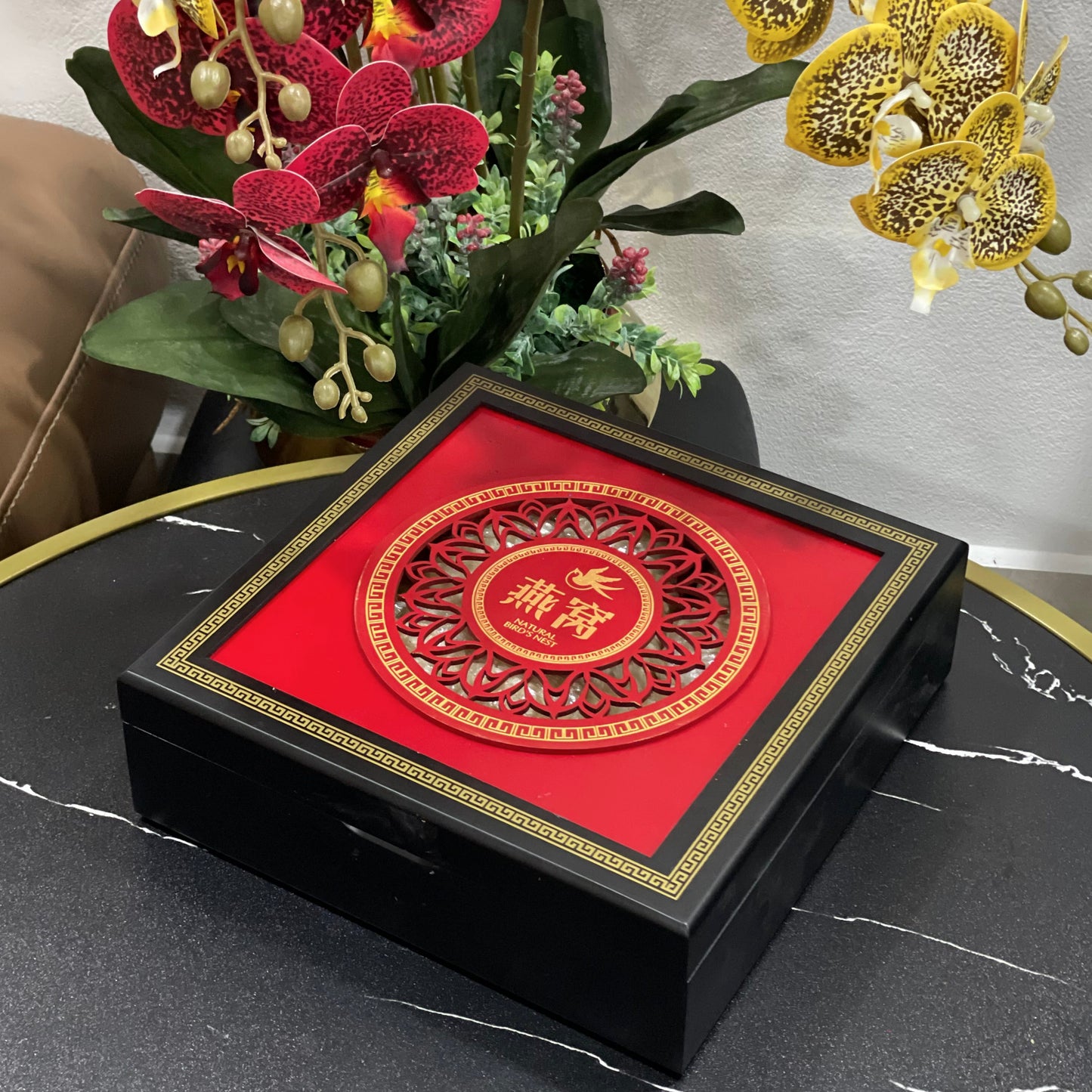 Luxury gifts for everyone