Gosling's Black Seal Rum
Regular price
Sale price
$99.00 SGD
Unit price
per
Sale
Sold out
Gosling's Black Seal combines rums from both pot and continuous column stills. The name comes from the black wax that was originally used to seal the bottles, but now there's an actual black seal on the label. The iconic rum has been produced in Bermuda since 1806, which is a pretty long time. "If you're doing something right, don't fix it" and all that... You'd be a fool not to serve this in a Dark 'n' Stormy, as the cocktail is actually trademarked by the Gosling brothers.
APPEARANCE

Clear, caramel amber.

AROMA

Pungent treacle, stewed fruit and banana cake with estery cinnamon prickle.

TASTE

Dark muscovado sugar/treacle and spicy cinnamon with zesty orange and burnt fruit cake.

AFTERTASTE

Mouth drying burnt toast carbon finish with clove and burnt currants. Robust enough to make a great Dark & Stormy.
Volume: 700ml
ABV: 40%
Origin: Bermuda
Delivery: Singapore Only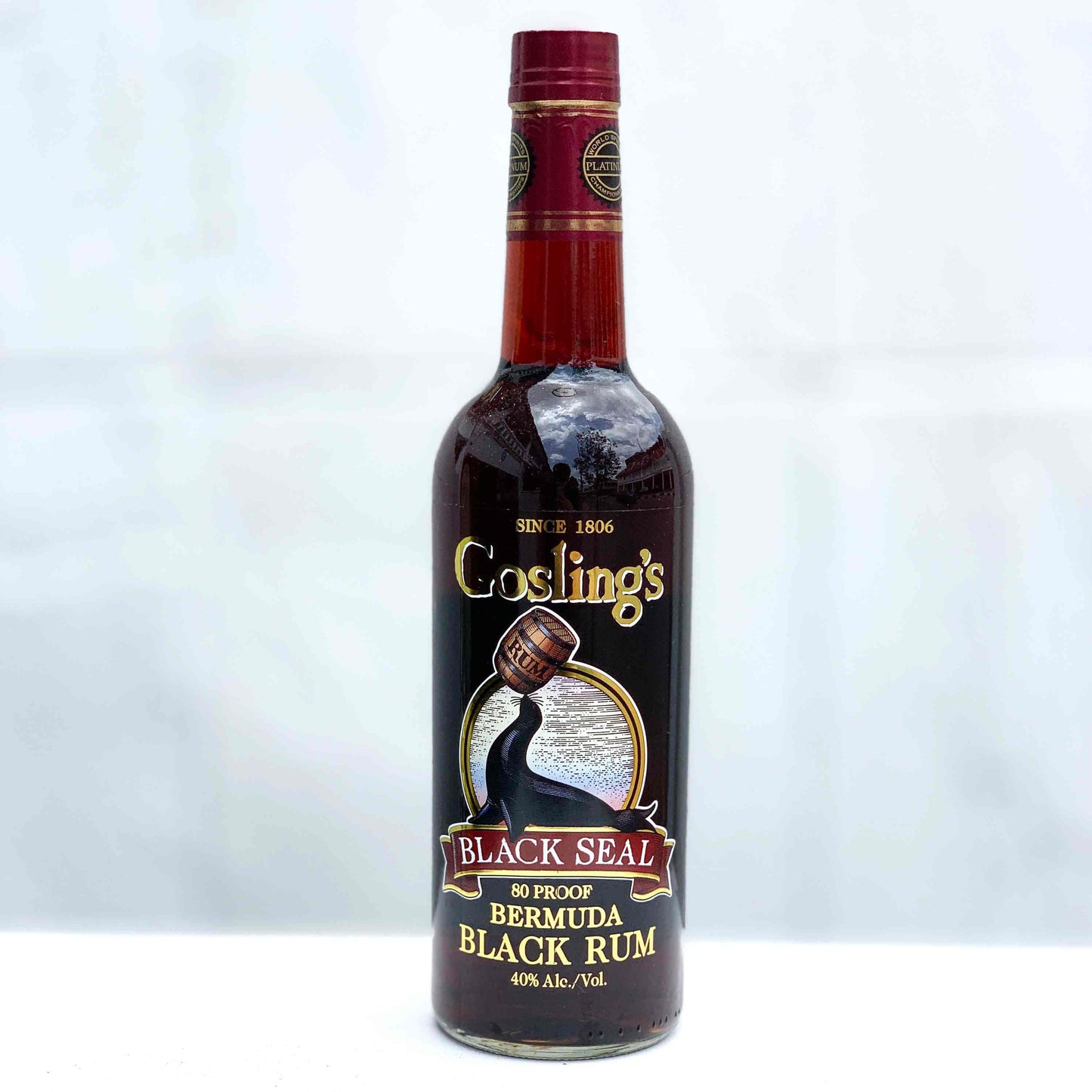 Luxury gifts for everyone