Imperial Baby Abalone - Furoshiki paper wrapped - Gulf of Mexico
Regular price
Sale price
$58.00 SGD
Unit price
per
Sale
Sold out
Premium cans of tender and succulent braised Yoshihama baby Abalone from the Gulf of Mexico, a delicacy fit for the wealthiest of connoisseurs, as Mark Twain would say, "Part of the secret of success in life is to eat what you like and let the food fight it out inside." Each can is filled with the highest quality baby abalone, carefully selected for its succulent texture and delicate flavor. The abalone is then braised to perfection, infusing it with rich and savory flavors that will tantalize your taste buds.
Our Yoshihama baby Abalone is sourced from the Gulf of Mexico, renowned for its high-quality seafood, it's an essential ingredient in many gourmet dishes. The smaller size of the baby abalone makes it more tender and flavorful, it's a delicacy that will impress any gourmet lover.
But we don't just stop at the quality of the product, the packaging is also of the utmost importance. Each can is individually hand wrapped in a beautiful furoshiki style paper, an ancient Japanese technique of wrapping objects. This not only adds an extra touch of elegance and luxury to the product but also makes it a perfect gift for any occasion.
Furoshiki-wrapped abalone is a traditional Japanese delicacy and a symbol of luxury, often served on special occasions. With a rich history and cultural significance, it's a perfect addition to any gourmet collection or as a gift for a loved one.
What's Inside
Baby Yoshihama Abalone from the Gulf of Mexico
Delivery
Singapore Only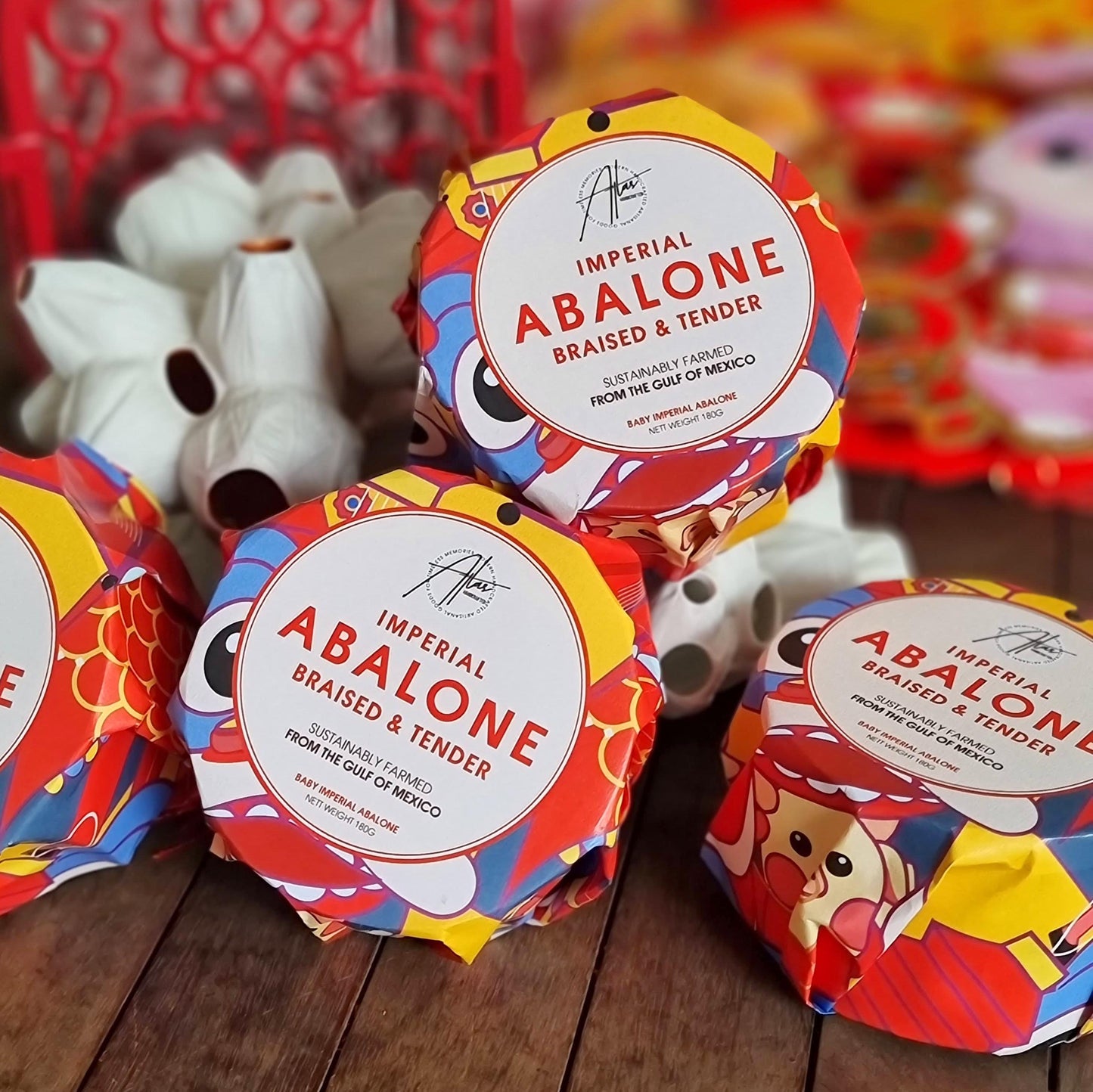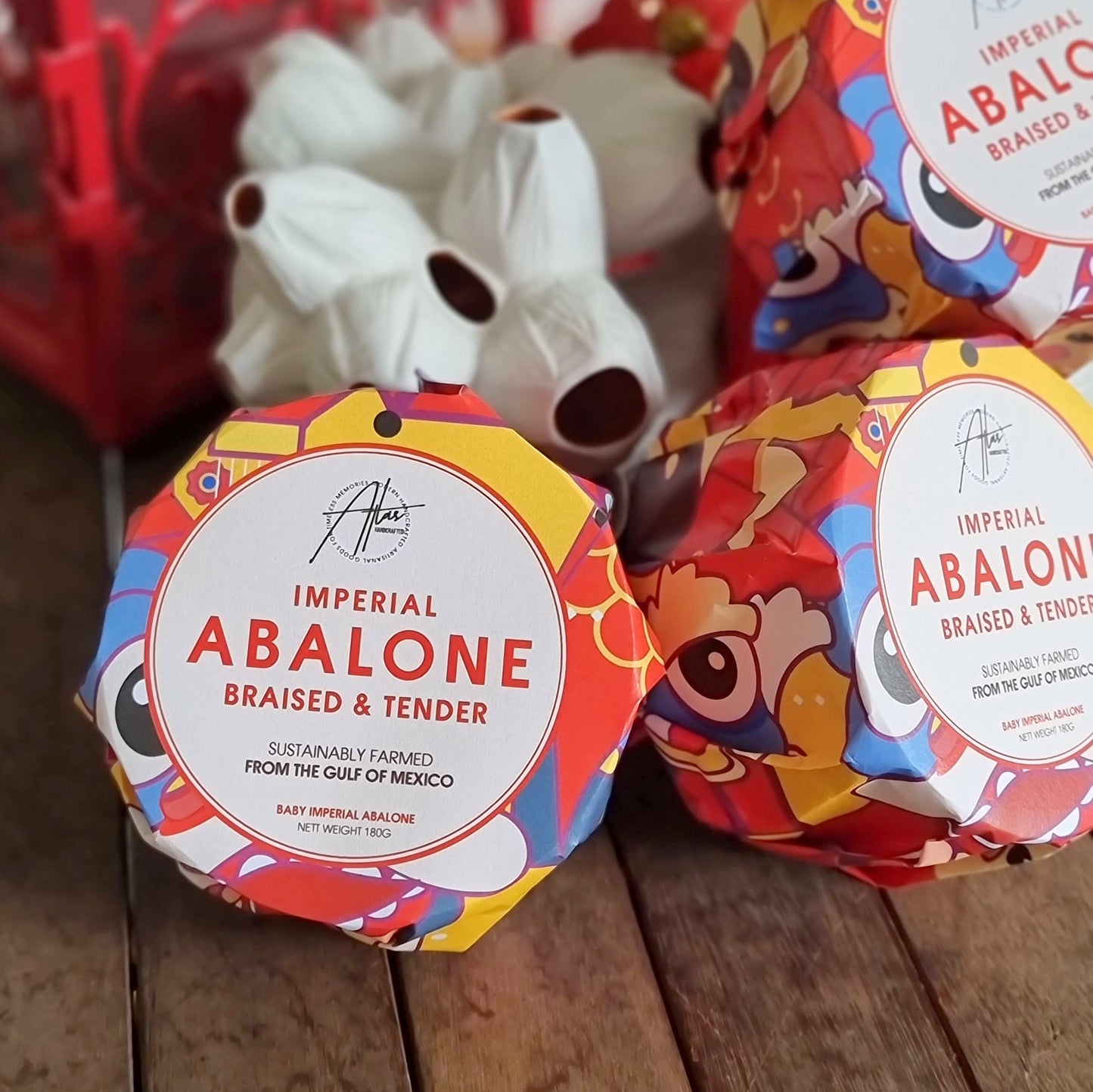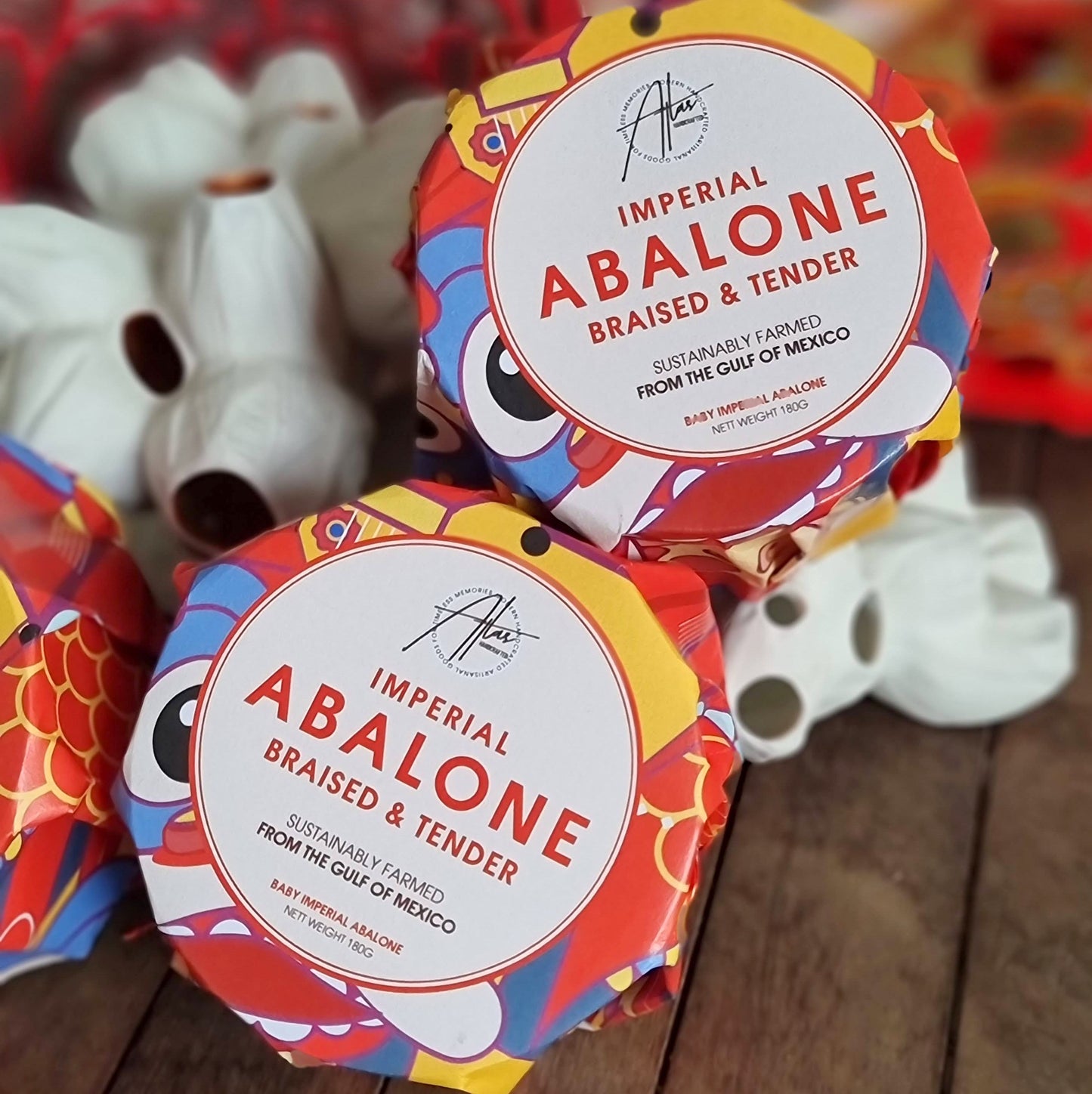 Luxury gifts for everyone