Iranian Beluga Caviar 1kg
Regular price
$8,600.00 SGD
Regular price
Sale price
$8,600.00 SGD
Unit price
per
Sale
Sold out
The rare "King of Caviars" retains its crown as the most expensive you can buy, prized for its large grains and sumptuously soft texture.

For Huso Huso Sturgeons to produce these grand pearls , it takes 19 years for the first maturity for female and 12 Years for the male .

Flavours: Its subtle but distinctive flavors are described as buttery or creamy, with notes of hazelnut and almond. The color can be pale gray, steel or jet black.
Origin: Gilan, Iran. Beluga Caviar Obtained from the Beluga sturgeon (Huso huso), native to the Caspian Sea on north of Iran. the Beluga is the largest sturgeon, which produces the largest and softest roe. Beluga is the world's most expensive caviar.

Grade: A
Pairings: Rich, briny and exceptionally flavorful, wild beluga produced premium caviar is the choice of top chefs and Michelin-starred restaurants. This beluga caviar is firm and grey, smooth and buttery. It makes a delicious addition to home-cooked dishes from poached eggs to seared fish to potatoes. It's also great simply spooned onto blini. Committed to quality production and integrity of flavor, The Beluga Club produces its caviar without borax, pasteurization or coloring, and each jar is traceable back to an individual fish.
Volume: 1000grams

Packaging: French Traditional Tin
Shipping: Singapore Only
Receiving Instructions: The caviar ships fresh with gel packs. Upon receipt, immediately remove jars from carton and store in refrigerator. Place ice-filled plastic bag over jars to ensure optimal temperature (0°C–3°C). The gel packs used for shipping may be refrozen and alternated with ice, which needs to be replaced once it has melted. Properly stored, caviar will keep unopened for 6–8 weeks, or opened for 1 day.

Serving Instructions: When serving caviar, never use metal utensils as the alloys change the taste. Use utensils made of nonreactive material, such as glass, mother-of-pearl, wood or plastic.


ALL CAVIAR PRODUCT ARE SUBJECT TO SEASONALITY!
-10 Secrets You Should know about consuming caviar-

1.Caviar is rich in Vitamins A and E. these vitamins are important for the growth of cells and for the health of your immune system

2.Zinc, iron and selenium. Zinc is a powerful immune system booster.

3.Selenium to improve your red blood cell production.

4.Iron is important for healthy and regular circulation.

5.Potassium a nutrient that is lowering your blood pressure.

6.Potassium again to help prevent the build-up of kidney stones.

7.Say Goodbye to migraine.

8.arginine, to improve your circulation. Arginine is actually the substance in caviar that is thought to give it an aphrodisiac effect, If you have poor blood pressure, constant cold hands, or suffer from persistent tiredness, then you may benefit from increasing your caviar intake.

9.Highest In Omega-3 fatty Acid

10.Cure Depression & Regulate your mood.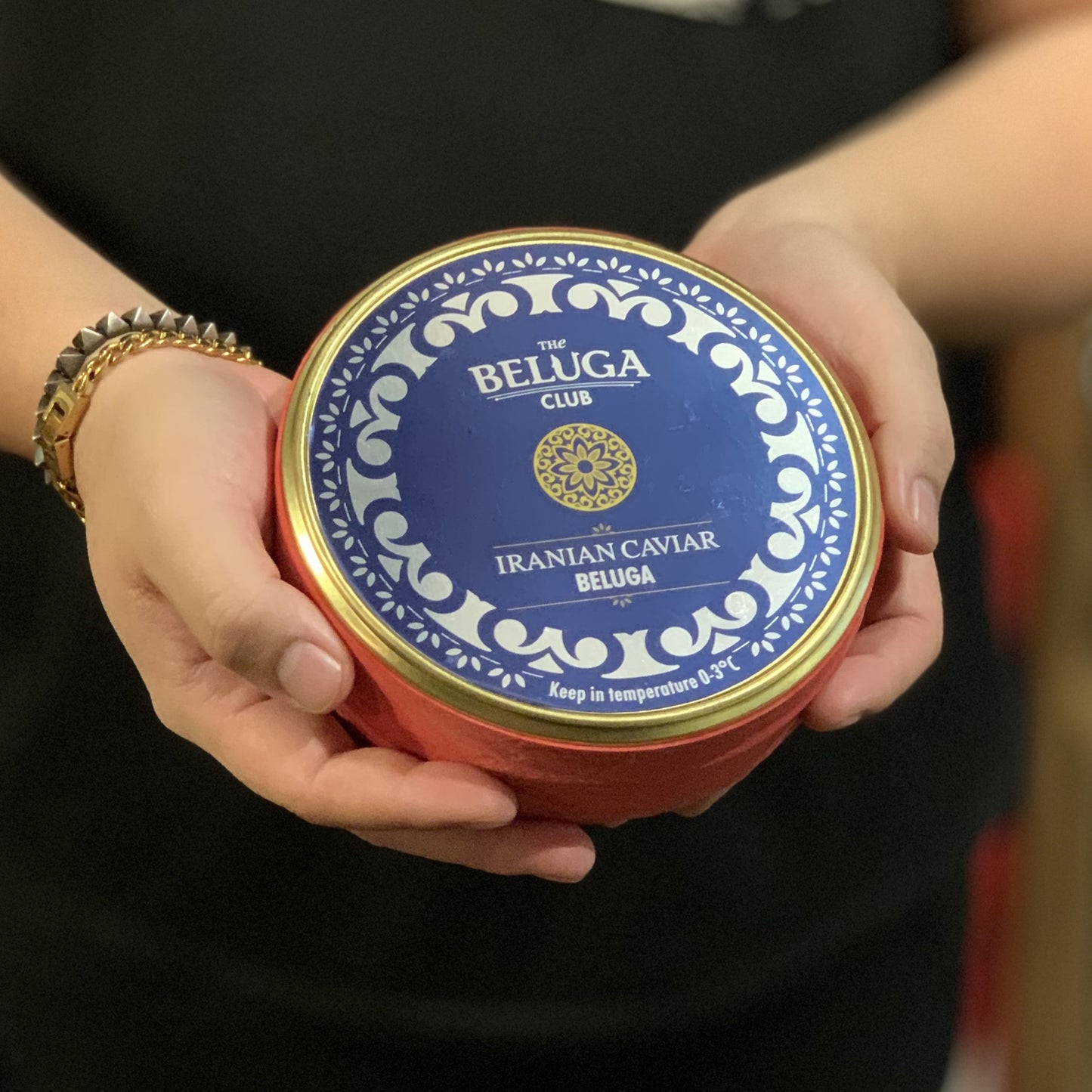 Luxury gifts for everyone