Juyondai Gokujo Morohaku Junmai Daiginjo (十四代 极上诸白 纯米大吟酿)
Regular price
$1,488.00 SGD
Regular price
Sale price
$1,488.00 SGD
Unit price
per
Sale
Sold out
Founded in Edo period 1615 with over 400 years of history in the northern Japanese Yamagata Prefecture as the Takagi Shuzo brewery.
The brand Juyondai "十四代" comes from their last toji (head brewer) who is the 14th generation of this historial brewery.
The company president's son, Akitsuna Takagi (15th generation), then inherited and embark to craft a different sake experience to contrast with the light and dry sakes that became very popular.
Takagi took over and ran the brewery under the brand Juyondai, named in honor of his father, who was the 14th generation owner of the brewery, and crafted extraordinary flavors that quickly earned an outstanding reputation. Airlines like JAL served their first class customers with Juyondai and media NHK has broadcasted the popularity of the brand as well.
There are many brands under the brewery, such as Asahi Eagle, Black Rope, etc., of course the Juyondai is the most famous amongst all.
Profile Taste Note:
Gokujo Morohaku (诸白) is the Japanese name for sake in ancient times. Juyondai called Ryusen the Great Gokujo Morohaku. This sake can be regarded as the "little brother" of Ryusen. It is one of the masterpieces of advanced models. The sake is made with Yamada Nishiki and Aiyama rice, and the rice is not more than 50% polished. It is a raw sake.
Volume: 1800ml
Delivery: Singapore Only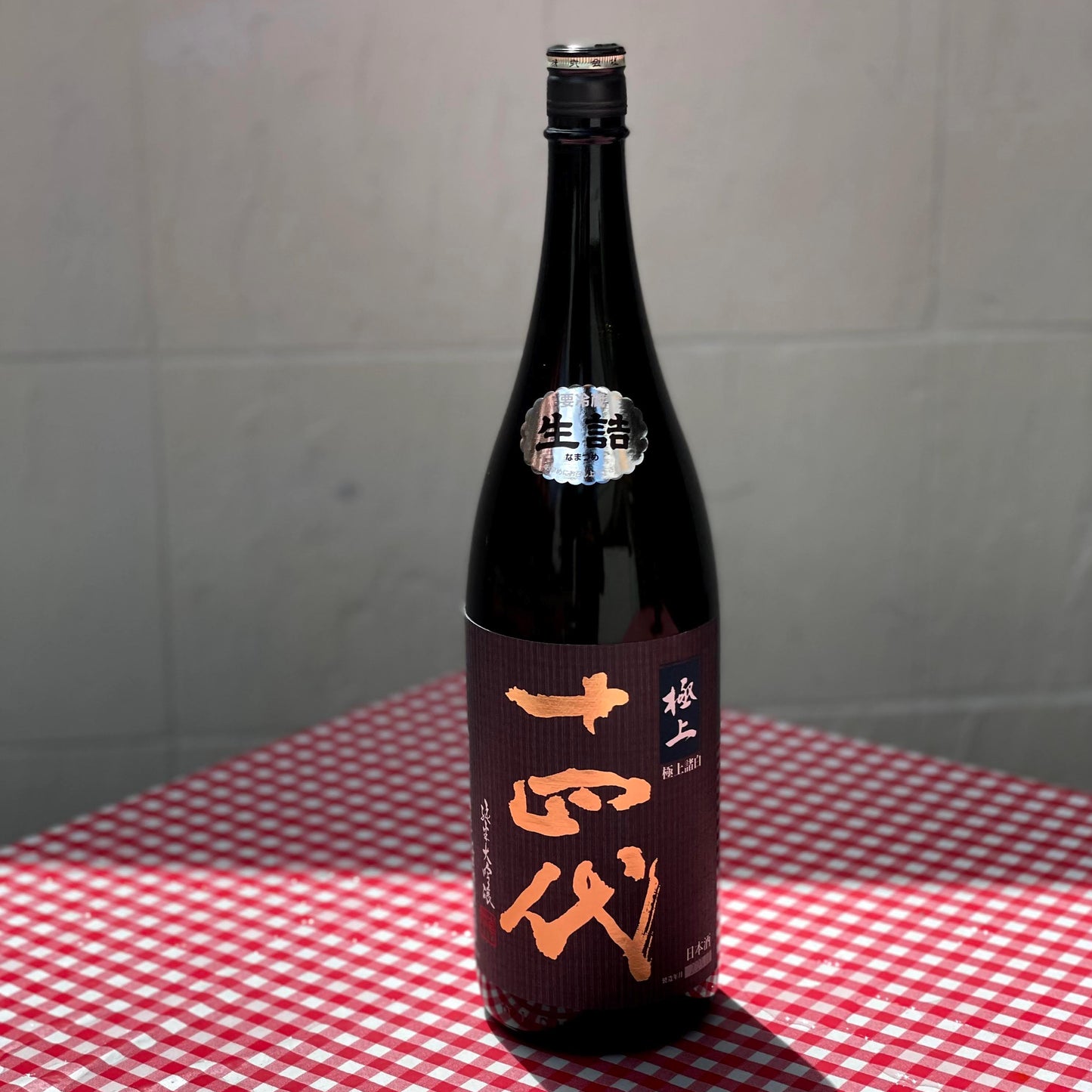 Luxury gifts for everyone