Nyonya Bak Chang Zongzi
Regular price
Sale price
$99.00 SGD
Unit price
per
Sale
Sold out
 Nyonya Rice Glutinous Dumplings
2kg in total inclusive of the platter
Handmade on the day of delivery
Orders for this product are taken a minimum of 2 days in advance
Designed for 4-5 guests as a supplement to a light meal.

Because the items in this collection are crafted in limited quantities, we may occasionally need to make substitutions with similar items of equal quality.
What's Inside
6 skilfully handmade BakChang (Nyonya Rice Glutinuous Dumplings)
Porcelain Round Plate

Receiving Instructions
Heritage platters are designed to be consumed within 4-hours of delivery. Should you wish to keep any of the individual items beyond 4-hours, please refrigerate upon receiving the board.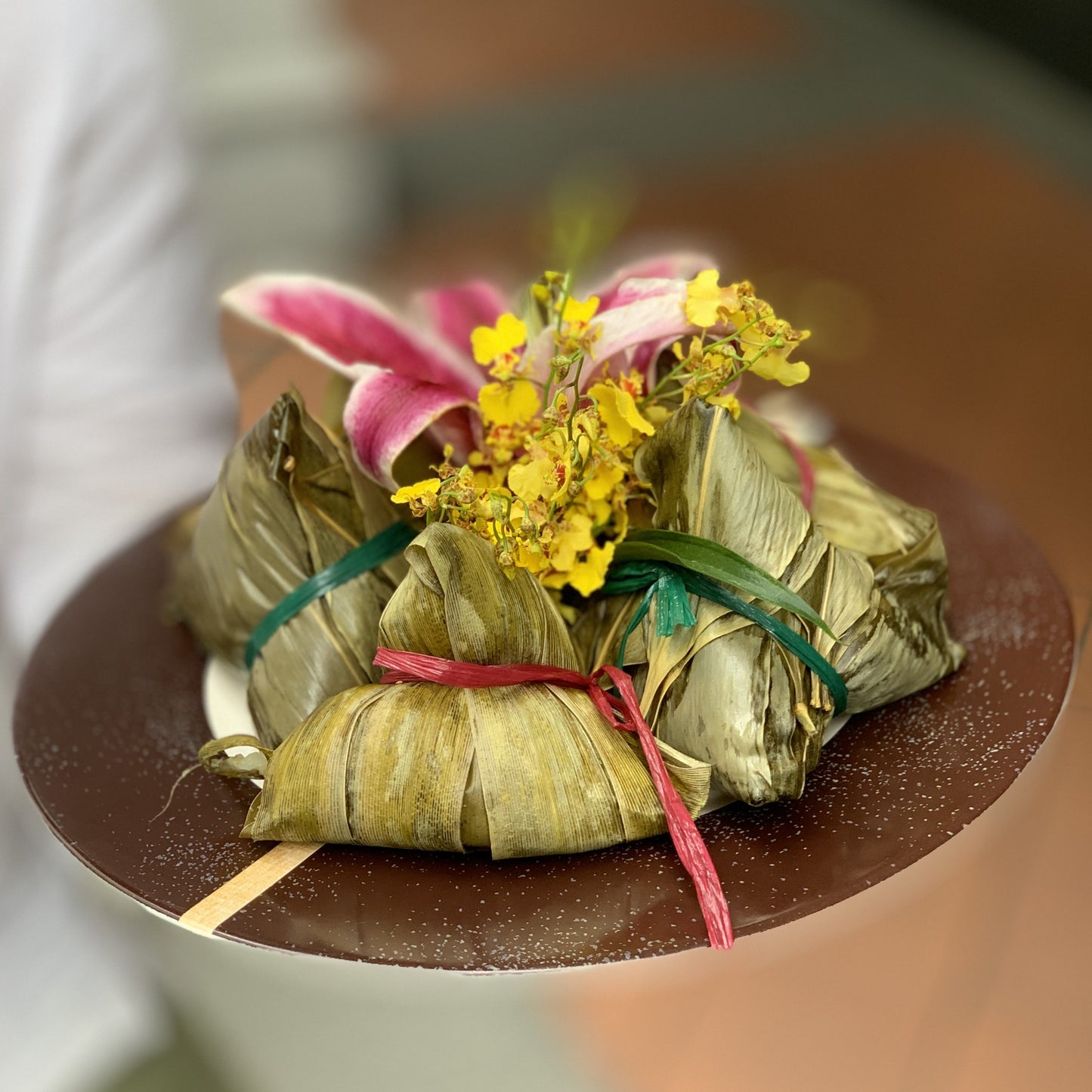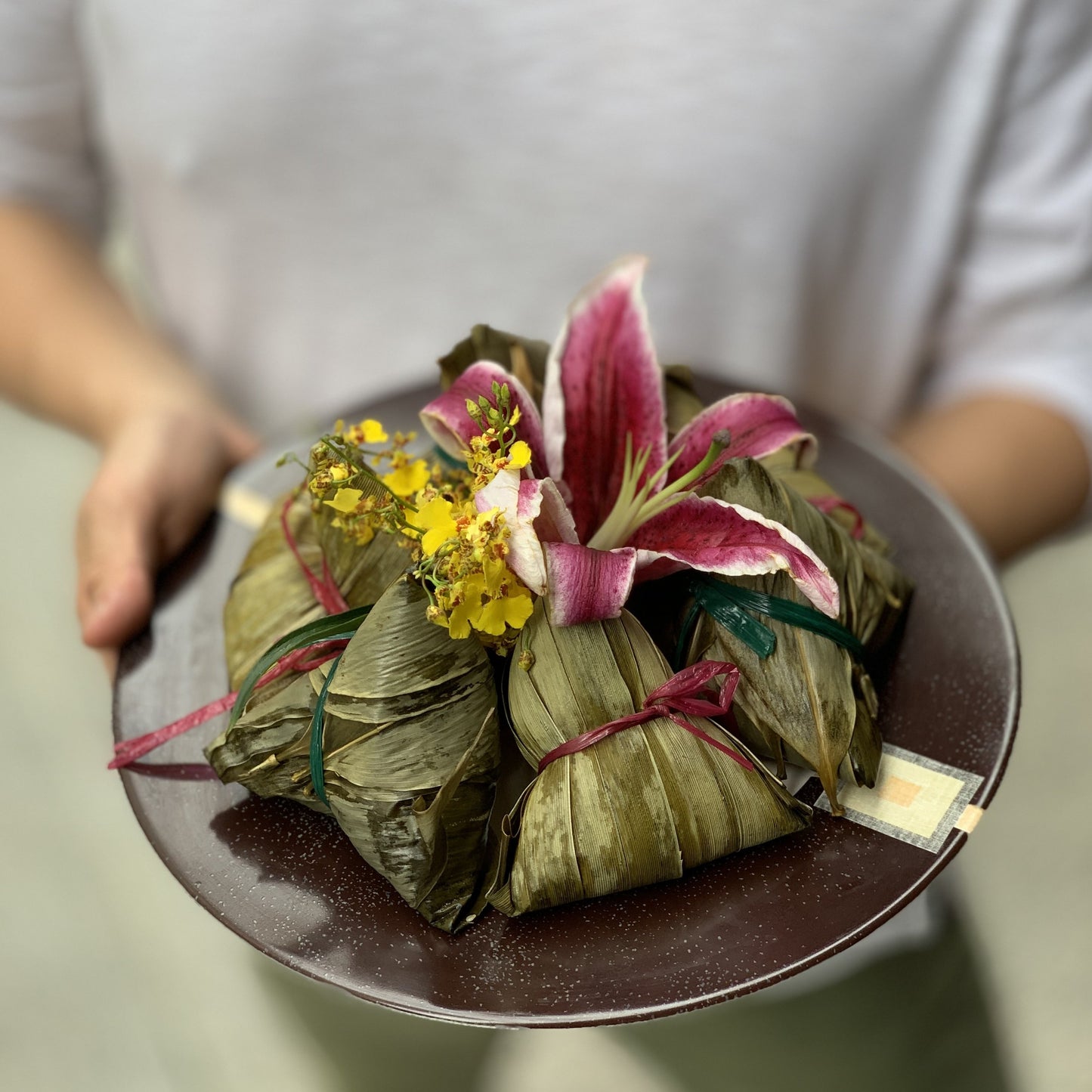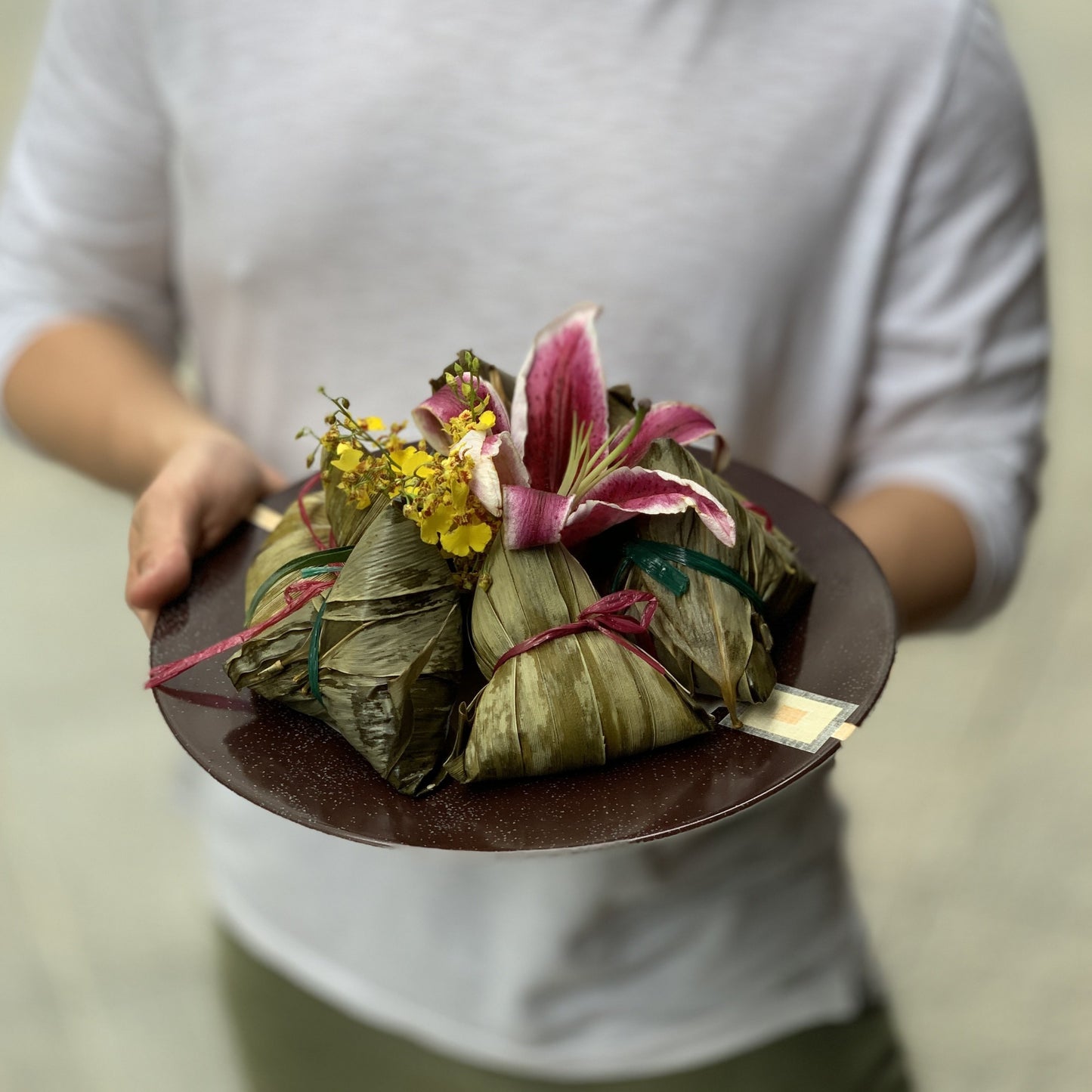 Luxury gifts for everyone