Nyonya Kueh Magic Carpet Plate (3pax)
Regular price
Sale price
$88.00 SGD
Unit price
per
Sale
Sold out
Our delicious hand-made Nonya Kuehs are produced in small batches and are embellished with 24-karat gold from Kanazawa, Japan and locally grown tropical flowers. Perfect as a gift, an addition to a party, or for a luxurious event.
We are committed to supporting 100% local businesses and small SME's in Singapore.
This generous assortment is beautifully packaged in our solid porcelain magic carpet plate, the individual kueh's are garnished with 24 karat gold leaf from Kyoto and edible florals in an artistic arrangement.

1.5kg in total inclusive of the packaging
Assembled and delivered at ambient temperature
Orders for this product are taken a minimum of 2 days in advance
We will contact you to make delivery arrangements.

Designed for 3-4 guests as a supplement to a light meal.

Because the items in this collection are crafted in limited quantities, we may occasionally need to make substitutions with similar items of equal quality.
What's Inside
17 carefully hand-crafted Nonya Kuehs
4-5 types depending on availability.
Seasonal Tropical Flowers (optional)

Gold Leaf

Presented on Upcycled solid porcelain magic carpet plate
Receiving Instructions
Our platters and boards are designed to be consumed within 4-hours of delivery. Should you wish to keep any of the individual items beyond 4-hours, please refrigerate upon receiving the board.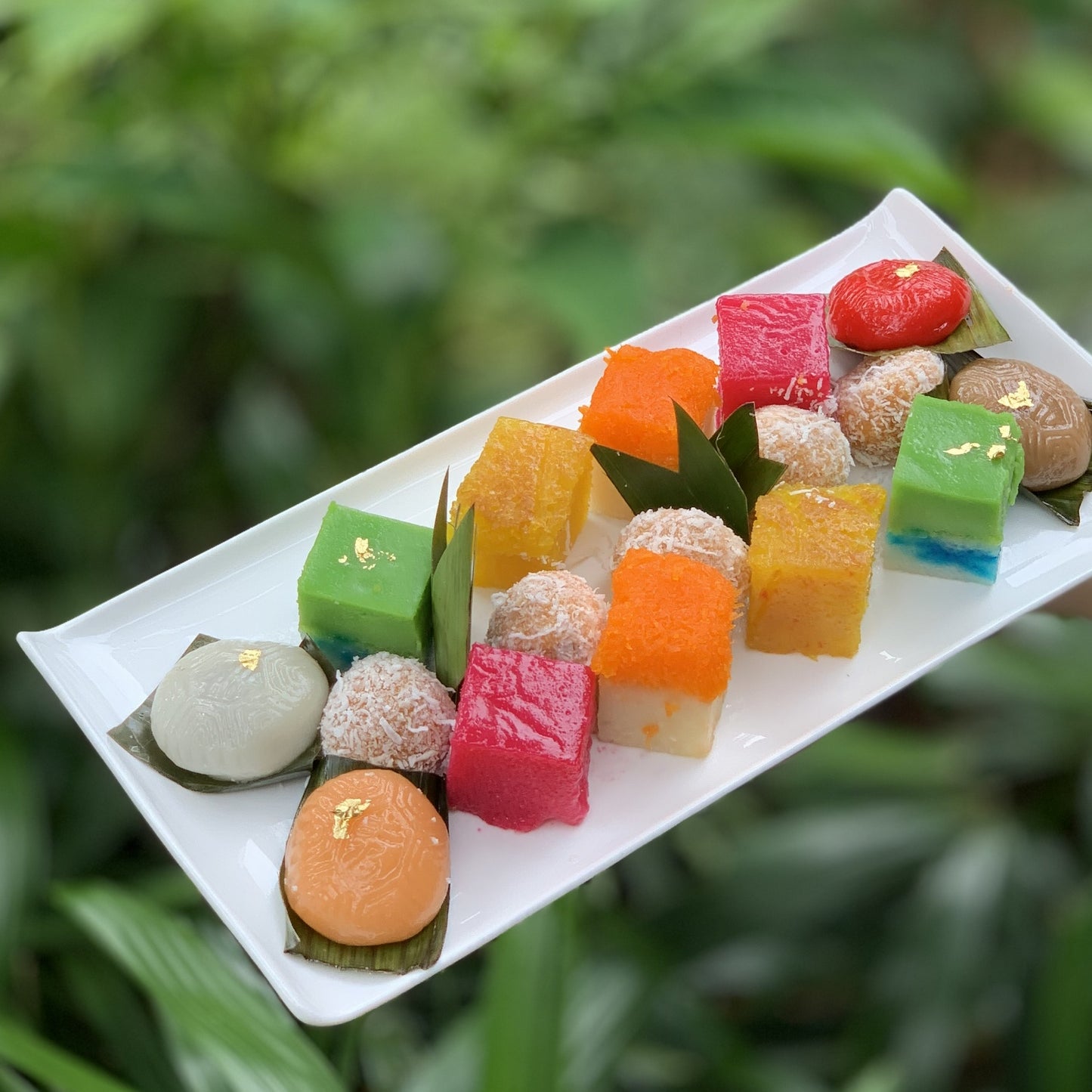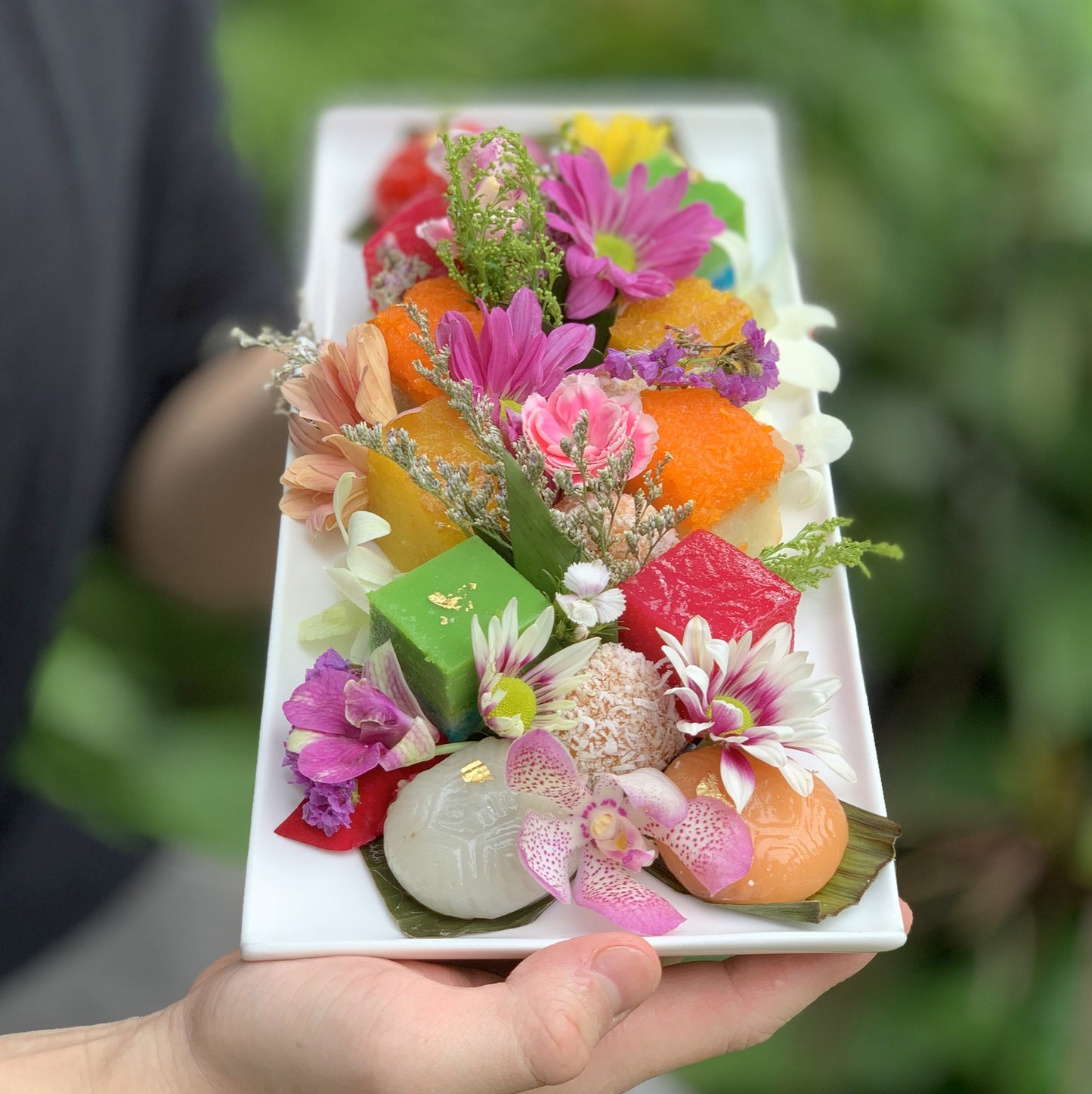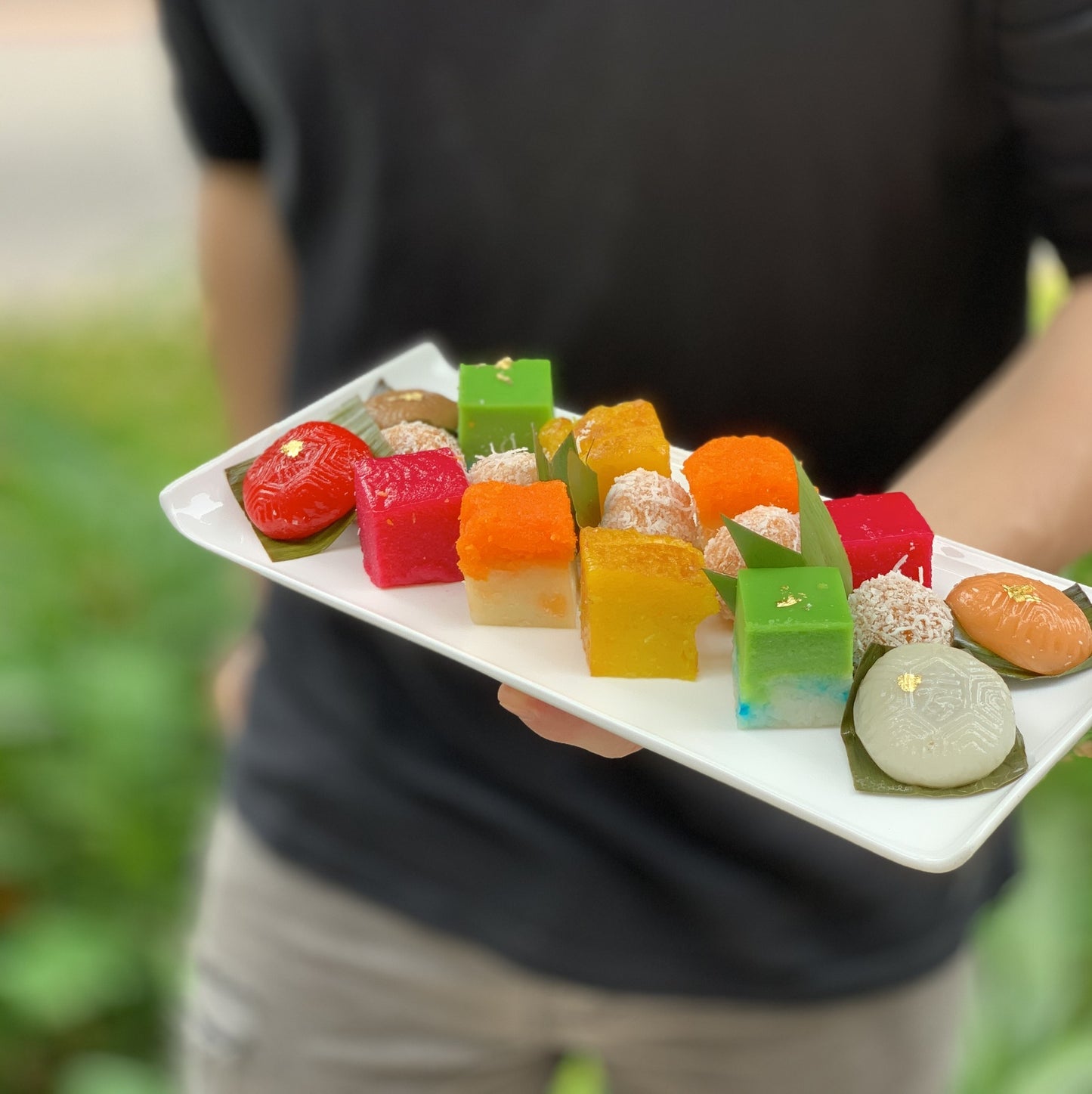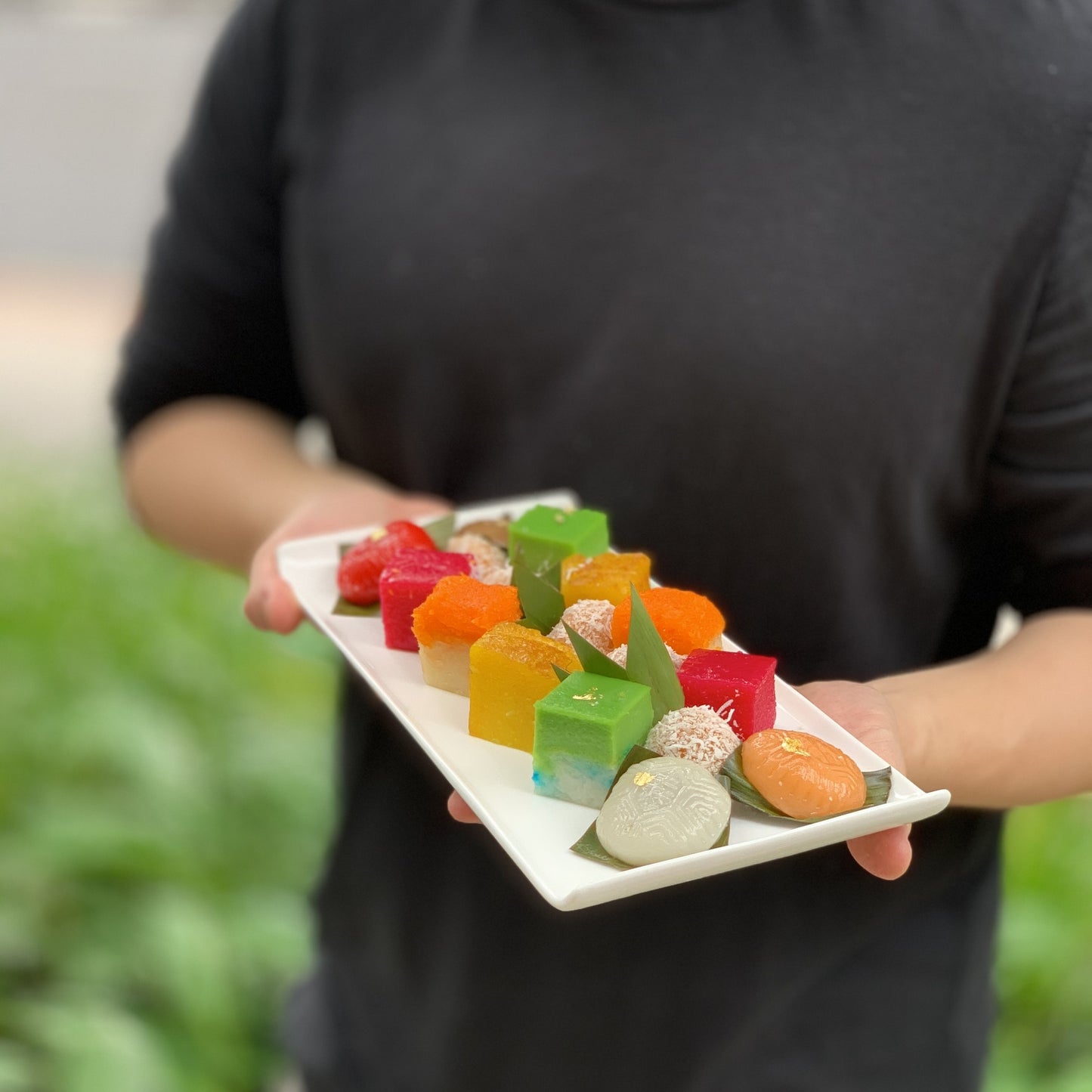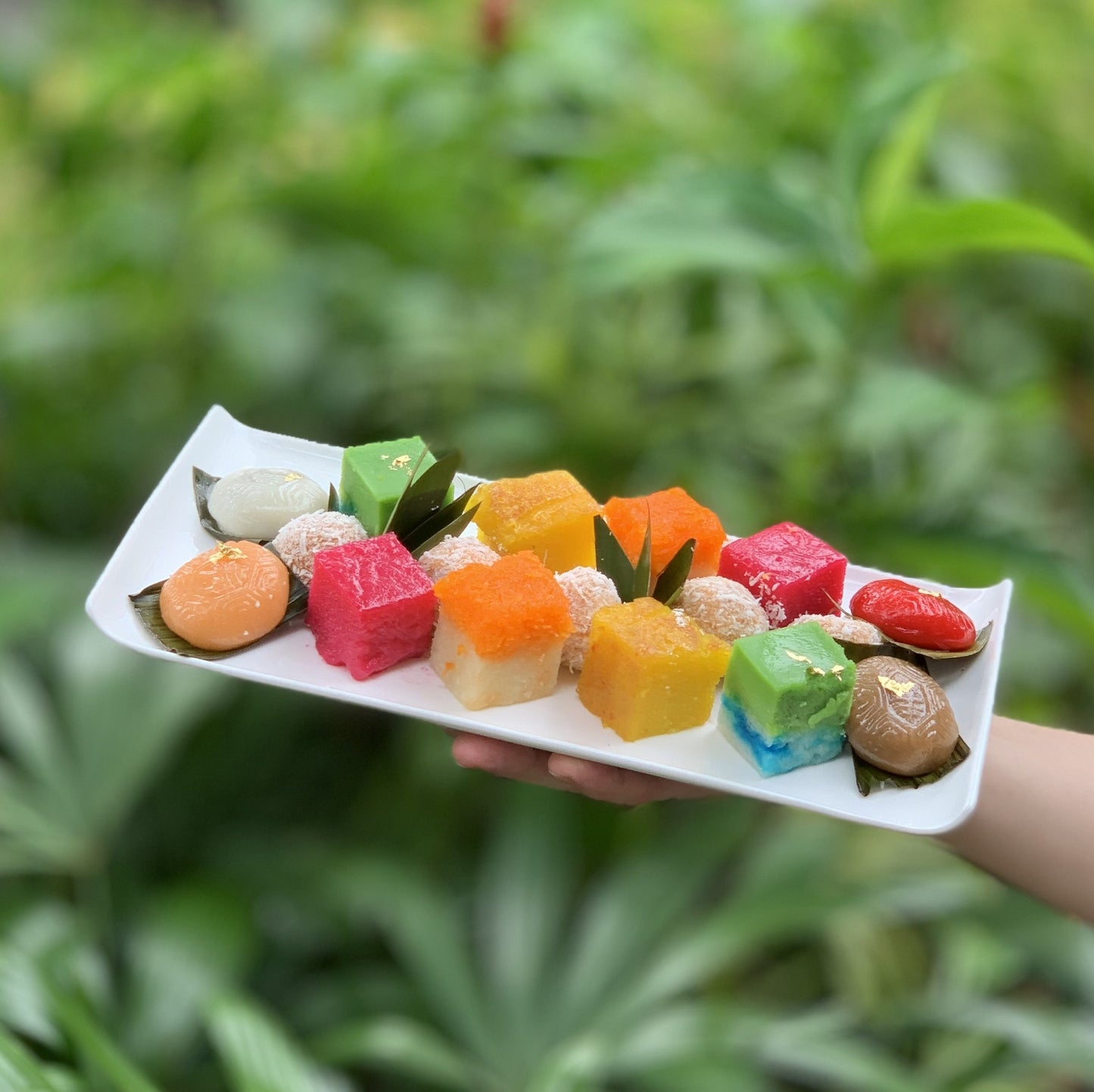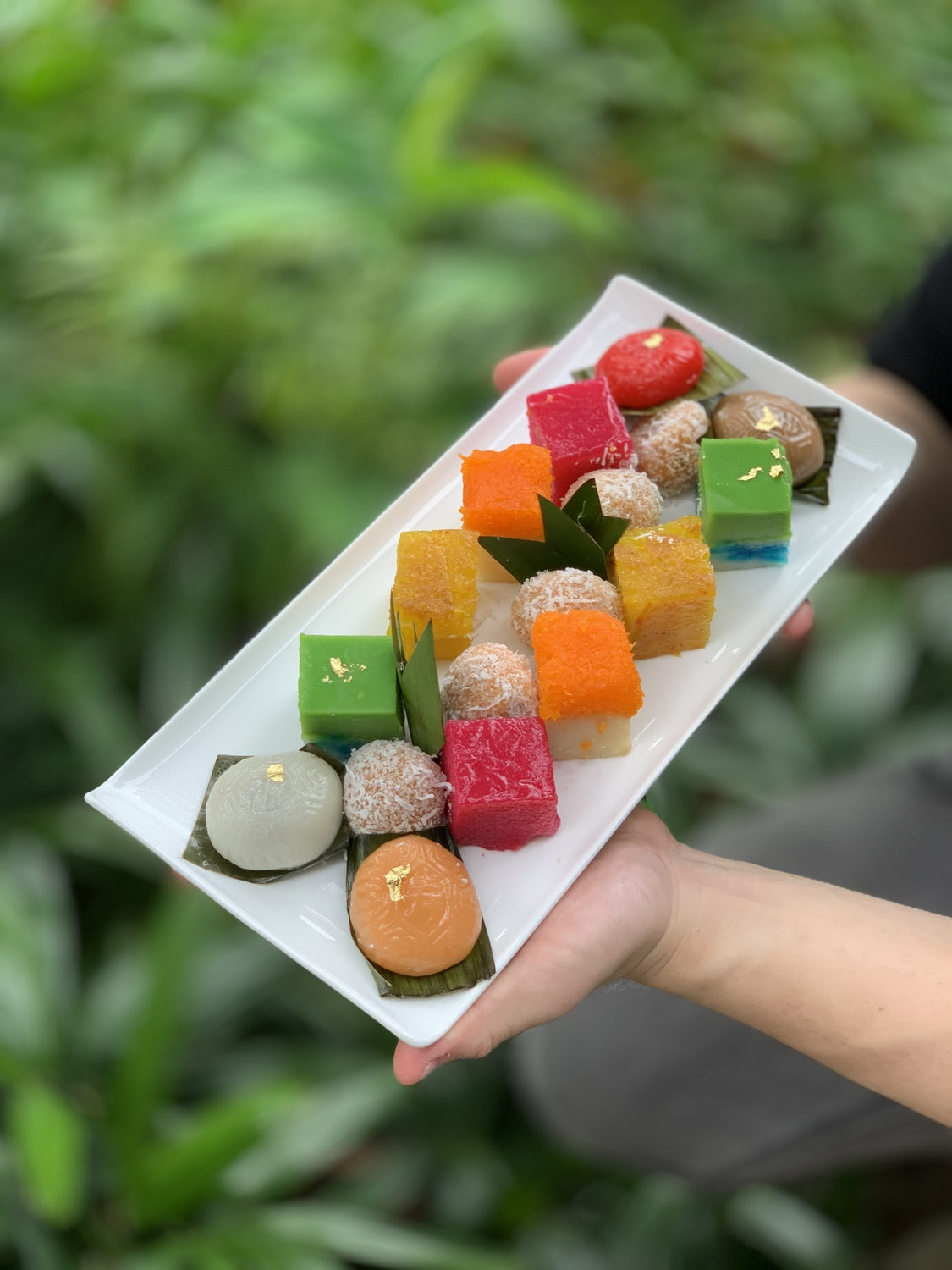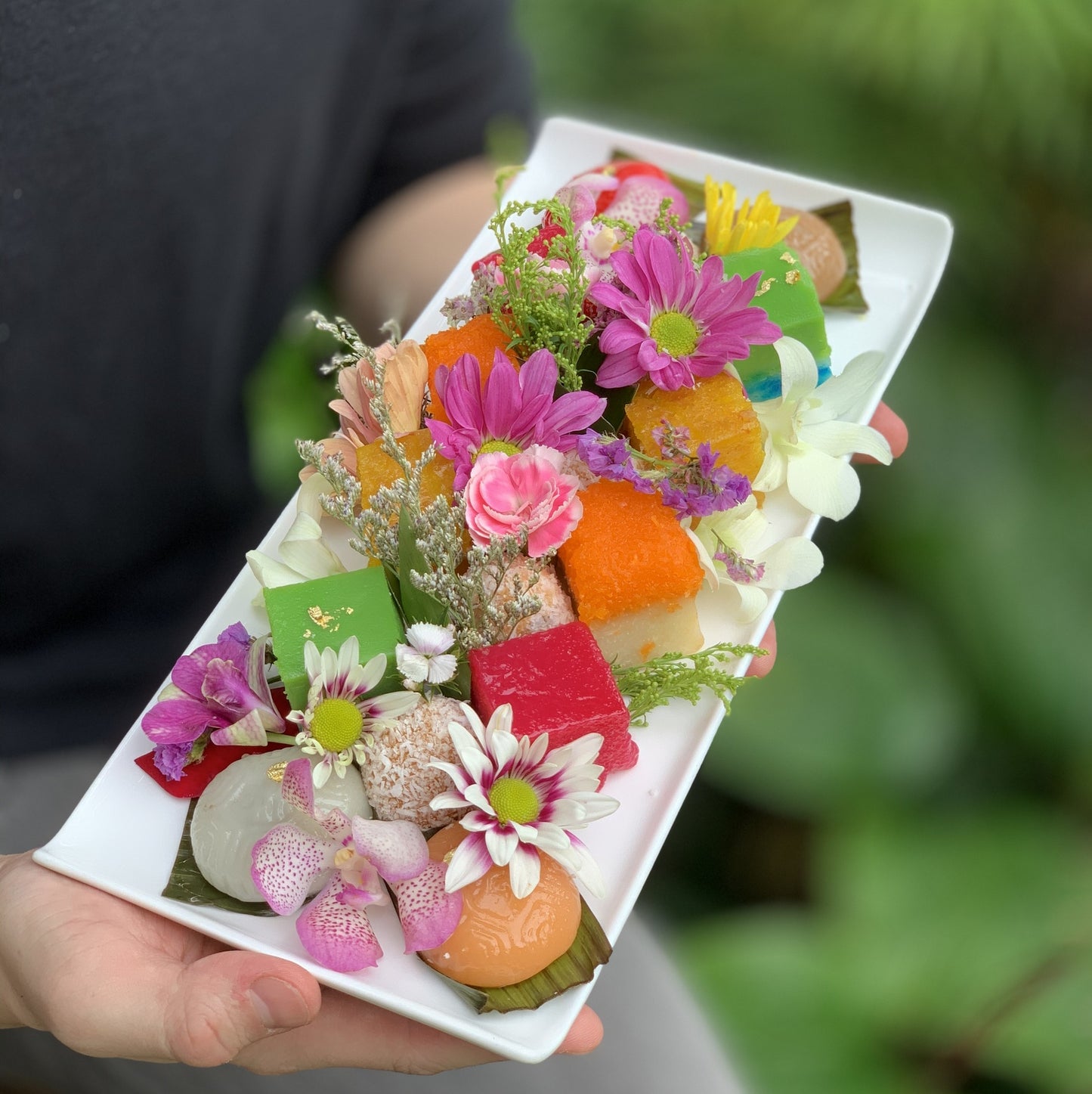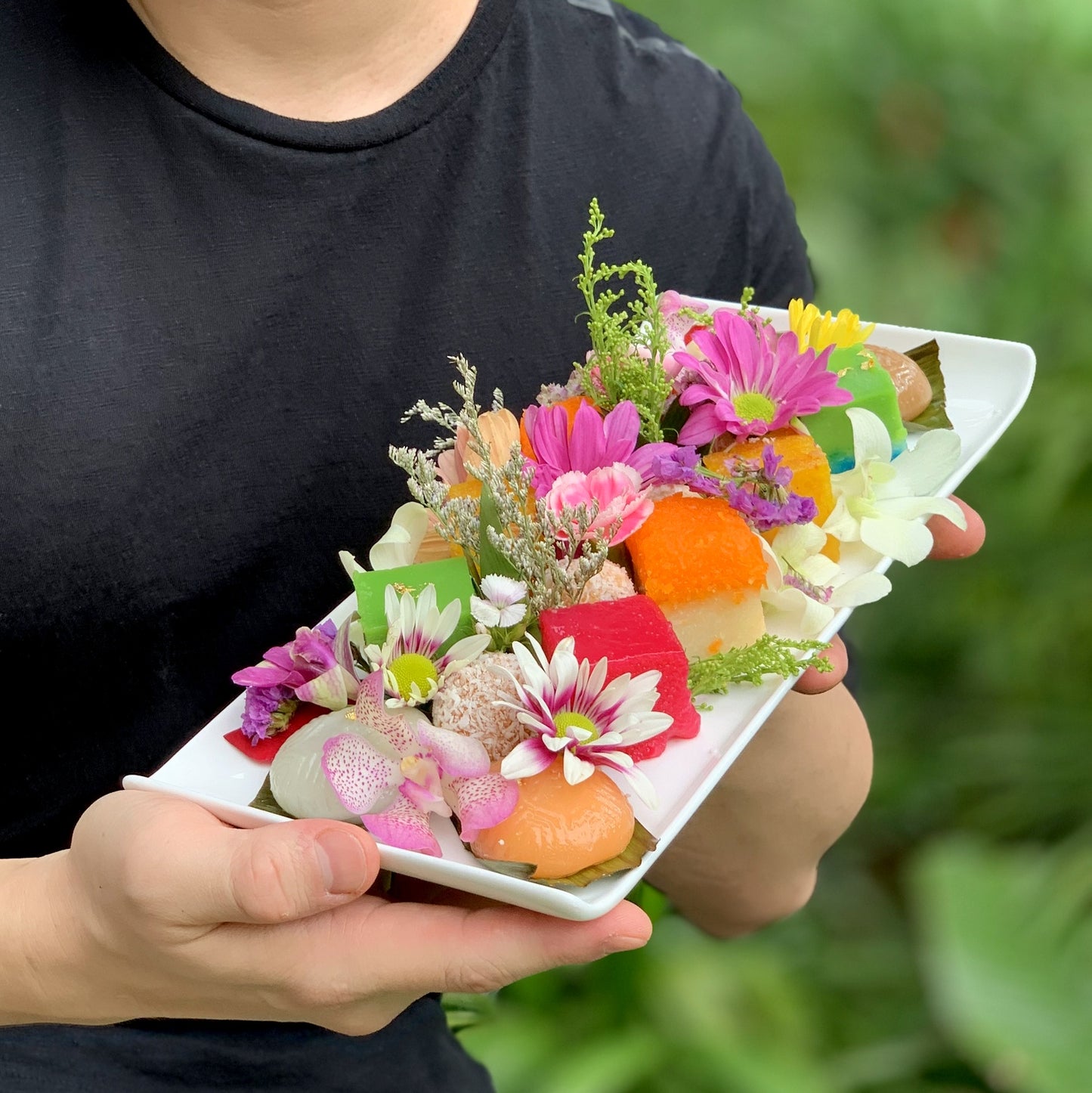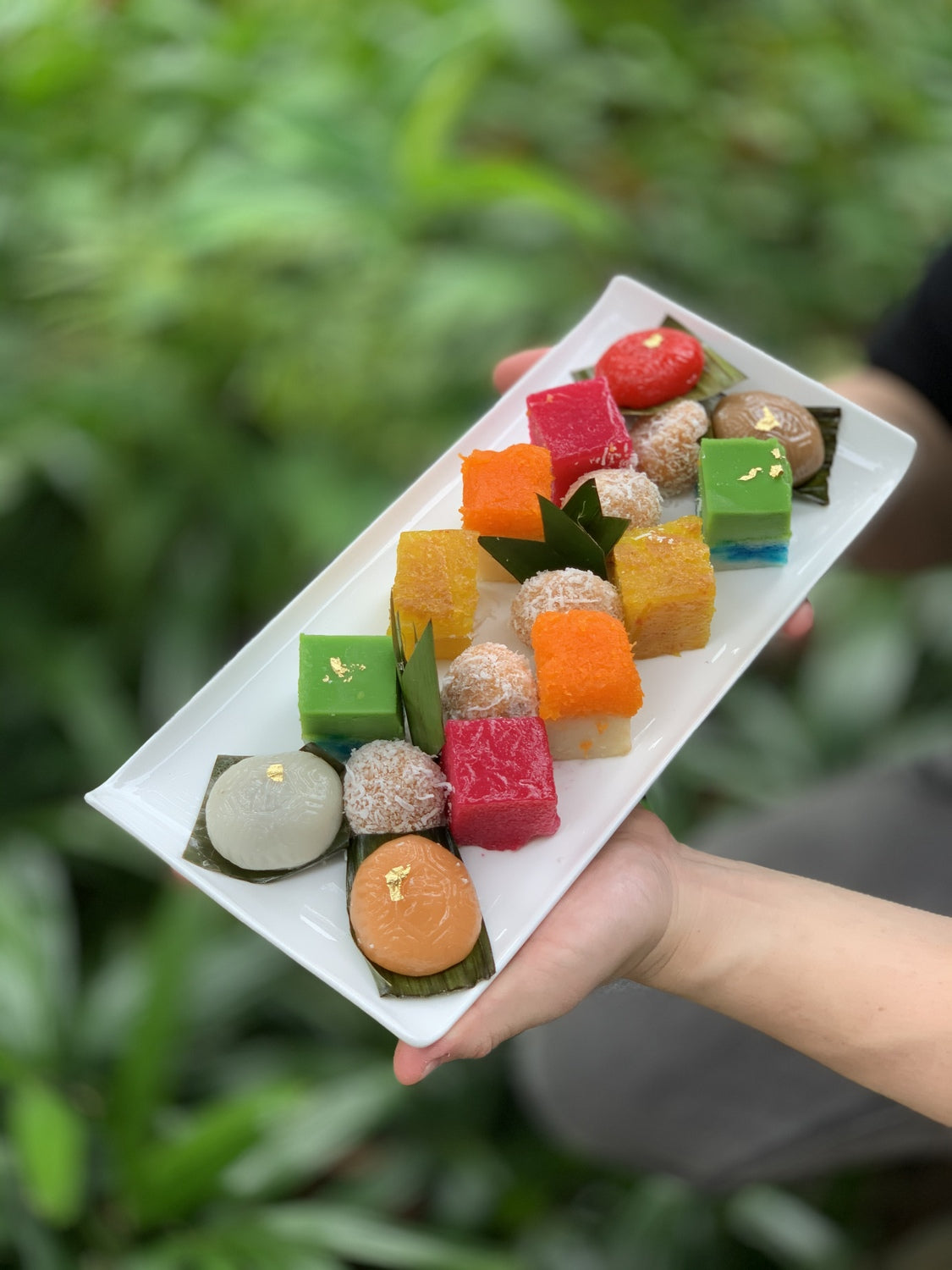 Luxury gifts for everyone