Ron Abuelo 15 Years Tawny
Regular price
$130.00 SGD
Regular price
Sale price
$130.00 SGD
Unit price
per
Sale
Sold out
Ron Abuelo XV Tawny Porto Finish with Gift Box
Abuelo XV Años Tawny Port Cask Finish; Aromas of cocoa and tart berry over ripe dark fruit, butter cookie and mild wood. On the palate, sweet dark fruit leads to bitter chocolate Bon Bon and raspberry with bread pudding, fading into earthy wood and hints of cocoa in the long finish.
The Abuelo XV Finish Collection Each delivers a well aged, complex Central American spirit created from molasses, enhanced with a delightful bouquet of European wines during the second stage of maturity. This trans-Atlantic connection serves as an homage to the masters — an international bridge between cultures, a melding of classic flavors and gastronomic legends.
Volume: 70cL
ABV: 40%
Origin: Panama
ABOUT RON ABUELO
When it comes to the fine, aged rums of Ron Abuelo, the quest for perfection in spirits reaches a new high. These remarkable rums are created at the hands of the expert distillers at Varela Hermanos, a family-owned company, which dates back to 1908, when Don José Varela established in the town of Pesé the first sugar mill in the recently-formed Republic of Panama. To this day, Varela Hermanos produces high-quality spirits with the support of its local community.
Shipping: Singapore Only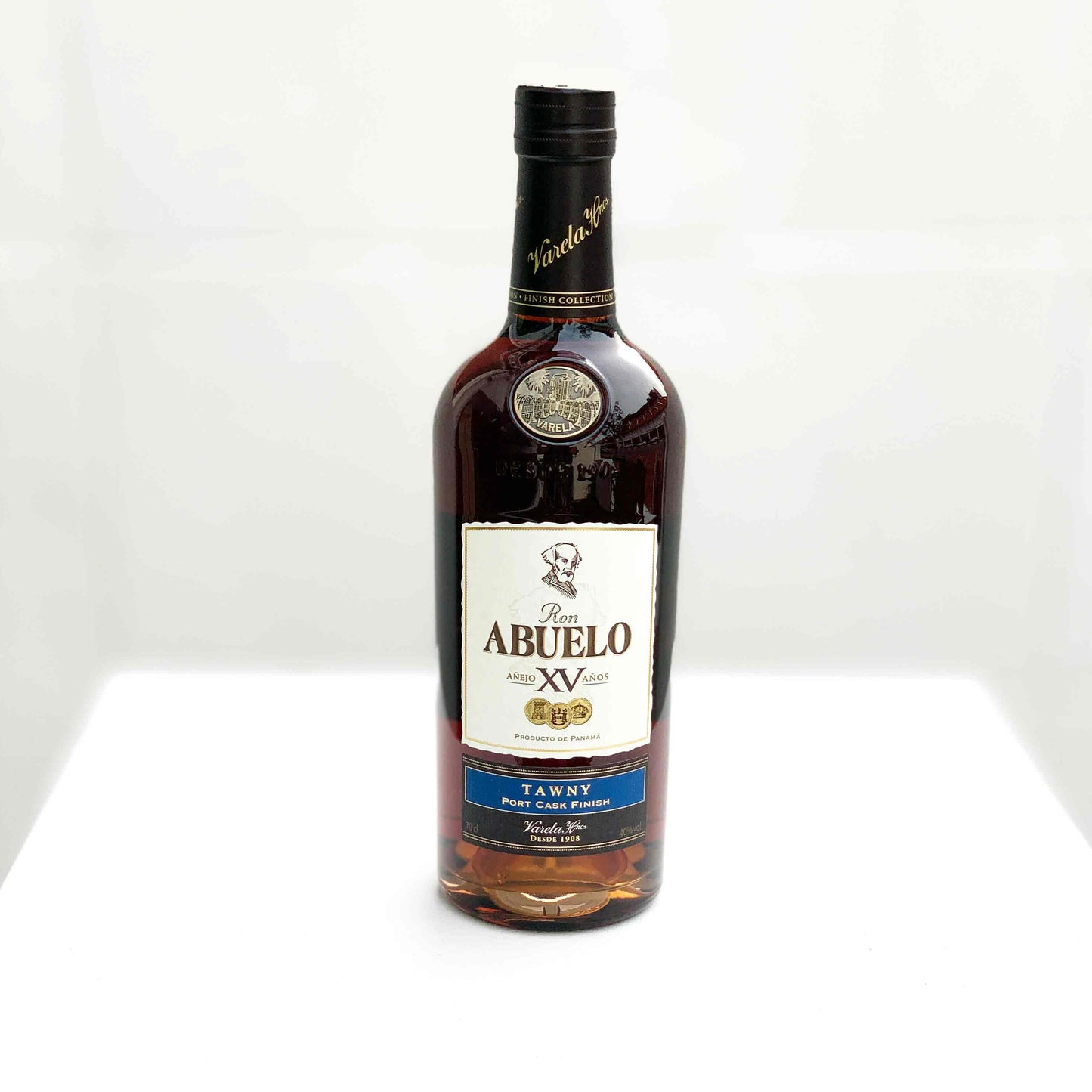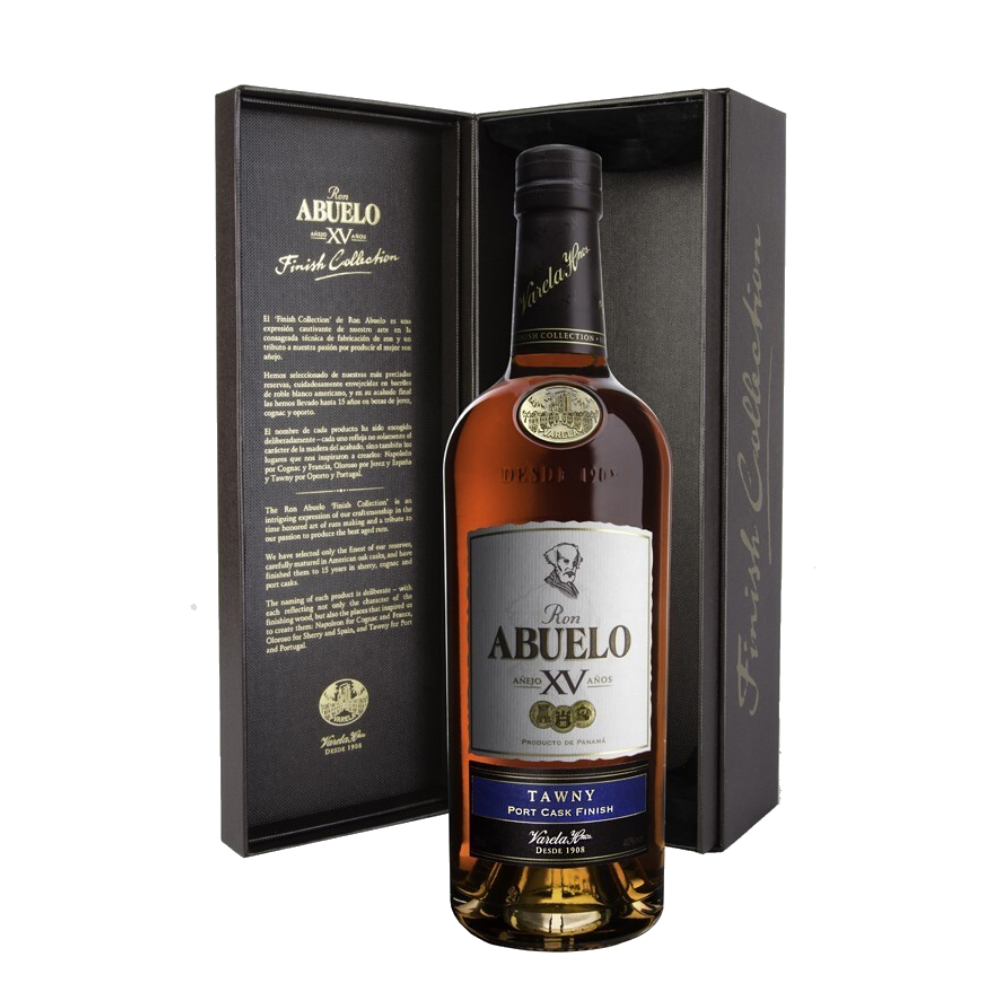 Luxury gifts for everyone