Specific Gravity French Style Saison
Regular price
Sale price
$48.00 SGD
Unit price
per
Sale
Sold out
Specific Gravity French Style Saison
FRENCH FARMHOUSE ALE

Typically associated with fruity, spicy flavours and mouth-watering carbonation, this beer is perfect for the spring into summer months and countryside fare. Saisons are defined by their rustic feel and by their nature are designed to be enjoyed simply and in good company.
Delivers CHILLED
Volume: 330ml per bottle
ABV: 4.8%
Origin: Singapore
Shipping: Singapore Only
Receiving Instructions
Delivery to Singapore only to patrons aged 18 and above only.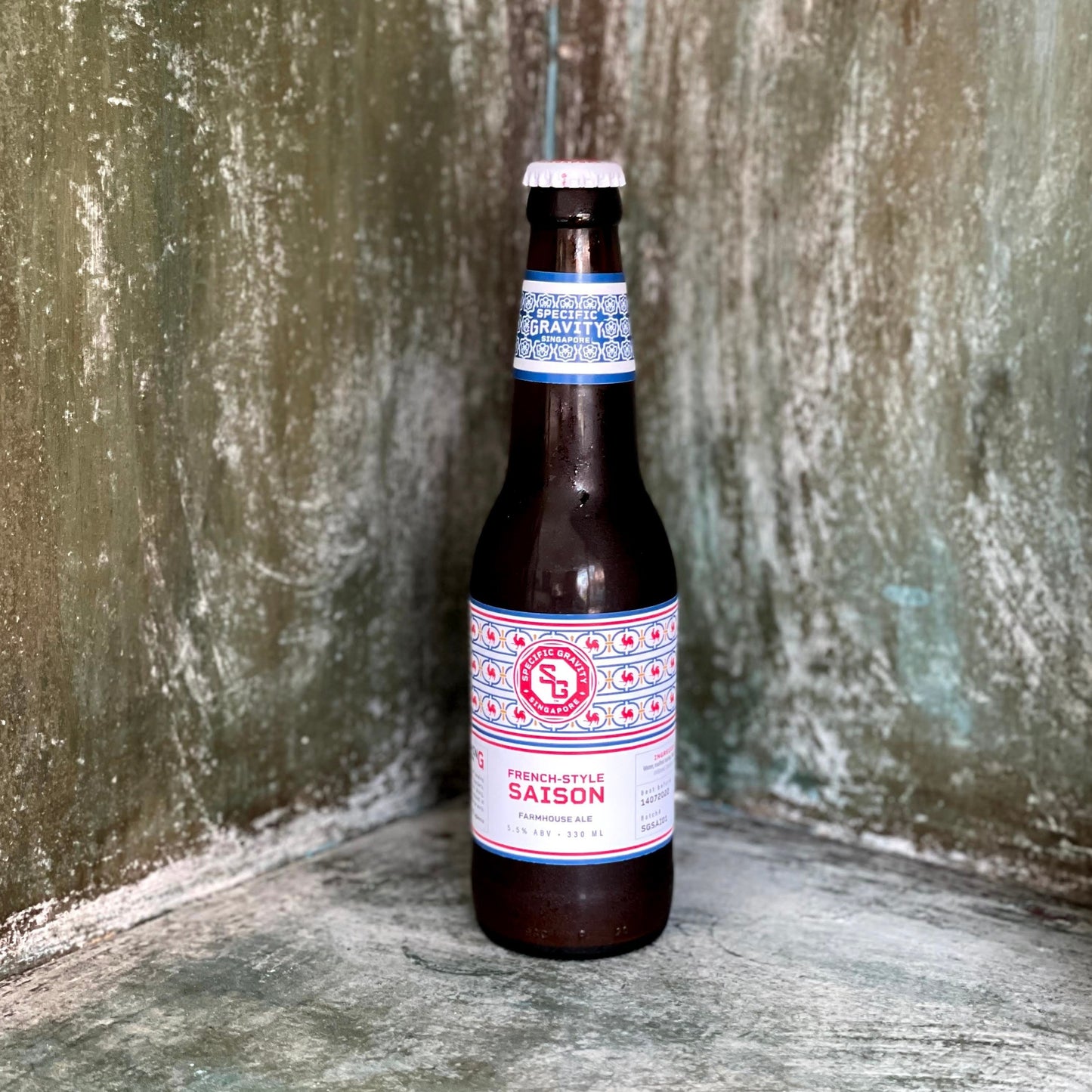 Luxury gifts for everyone