The Macallan Enigma Single Malt Scotch Whisky
Regular price
$398.00 SGD
Regular price
Sale price
$398.00 SGD
Unit price
per
Sale
Sold out
The Quest Collection
Each single malt within the range is an exploration of flavour and texture, from vibrant and fresh through to rich and intense, concluding with a whisky that signifies the essence of The Macallan. The Macallan Enigma represents the pinnacle of the Quest Collection journey in this rich and intense whisky.
AT THE EDGE OF ANOTHER DISCOVERY
The Macallan Enigma is the pinnacle of the journey, created closest to the heart of The Macallan. Aged exclusively in European oak sherry-seasoned casks from one cooperage in Jerez de la Frontera, Spain, this is a whisky that signifies the essence of The Macallan.
Perfectly capturing the ultimate sherry richness, the Enigma single malt is characterised by full, lingering flavours of dried fruits, rich cinnamon and intensely smooth wood spice; heightening anticipation in our never-ending quest for perfection.
Portraying the cross-section of an oak-tree. The Macallan Enigma depicts the heart of The Macallan, revealing a new journey and an undiscovered world once again.
TASTING NOTES
COLOUR Spanish sunset.
NOSE Mature oak opens to reveal dried fruits, vanilla, sweet pears and cinnamon.
PALATE Dried fruits and wood spices coat the palate. Ginger, cinnamon and oak give depth.
FINISH Full length. Long, lingering, memorable.
Volume: 700ml
ABV: 44.9%
Origin: Scotland
Shipping: Singapore Only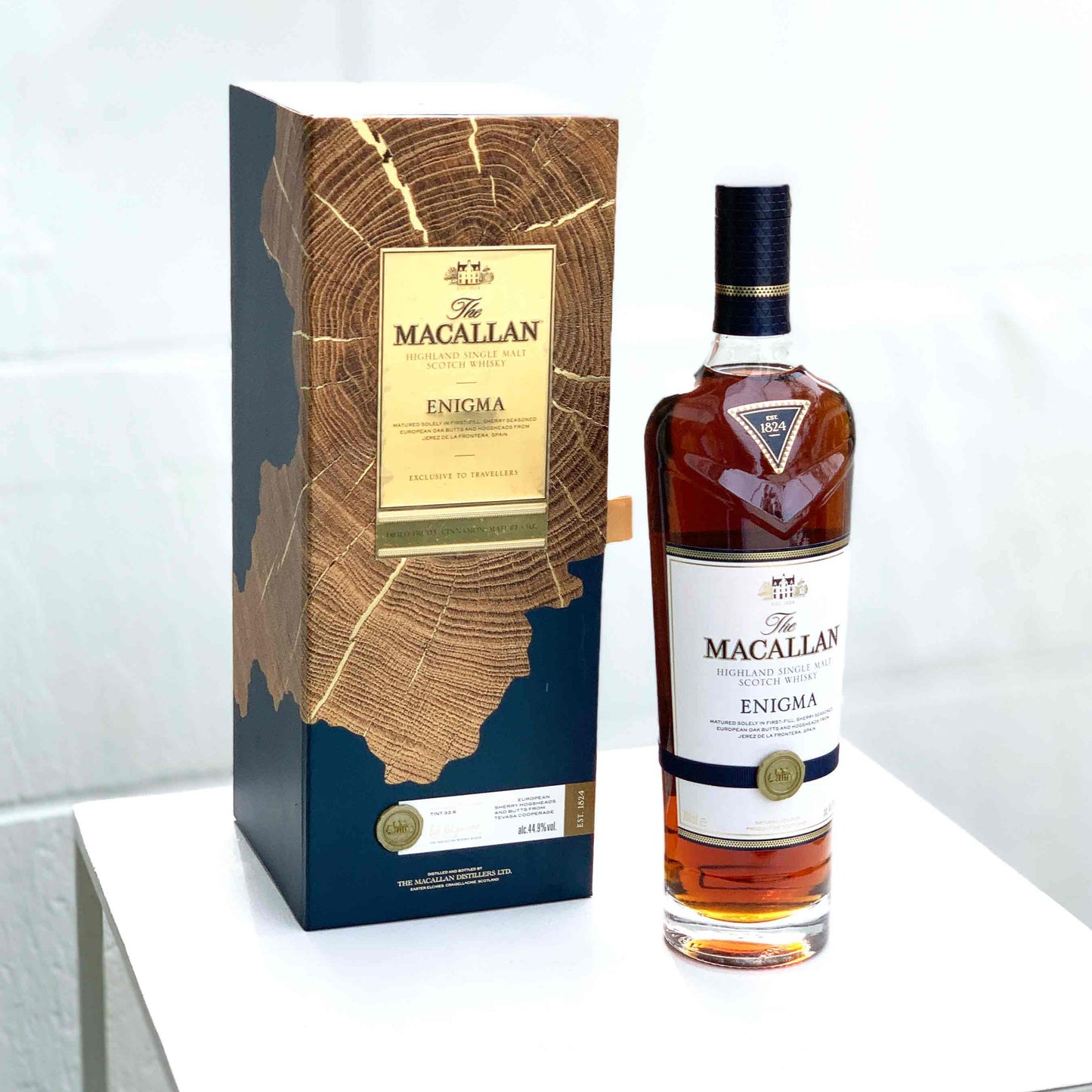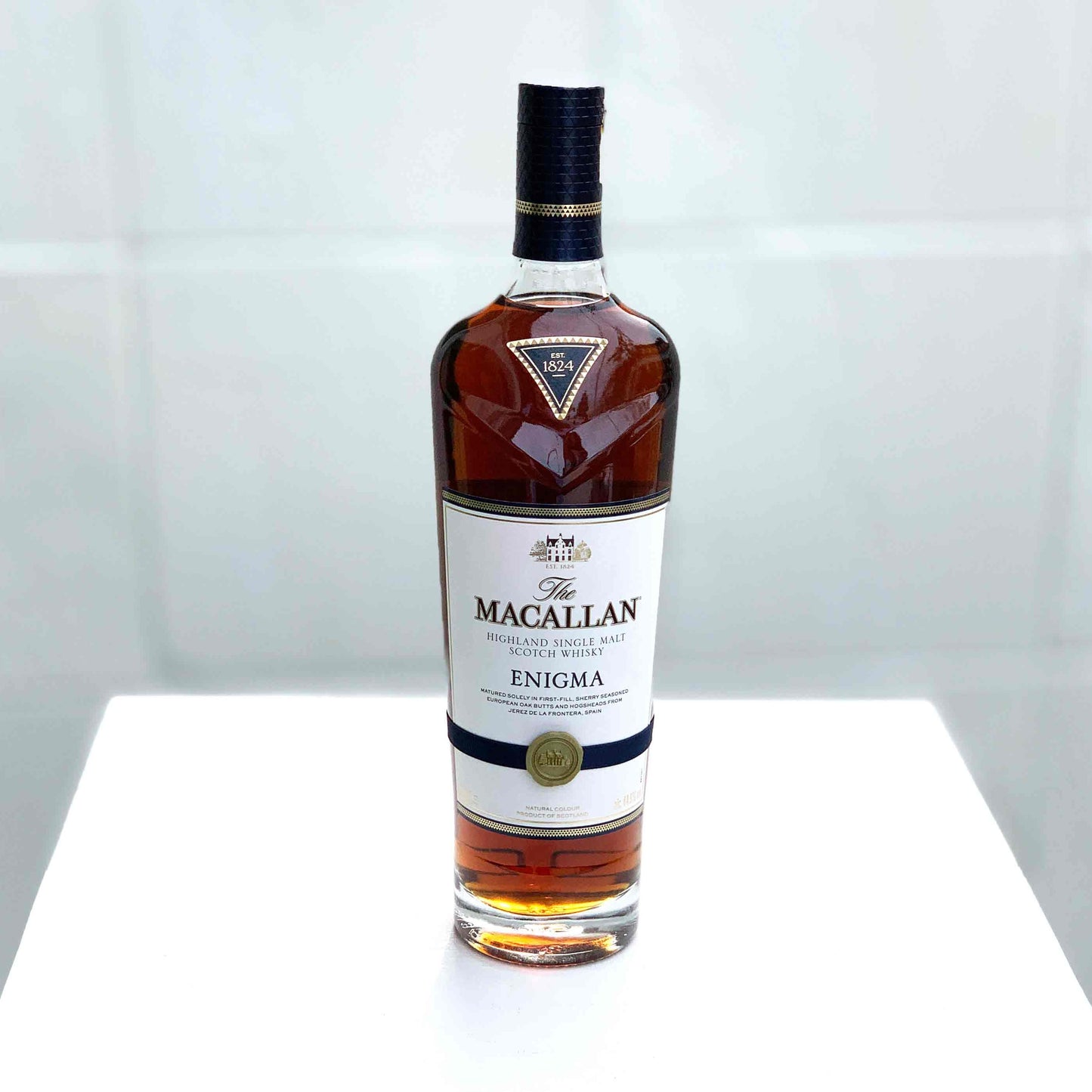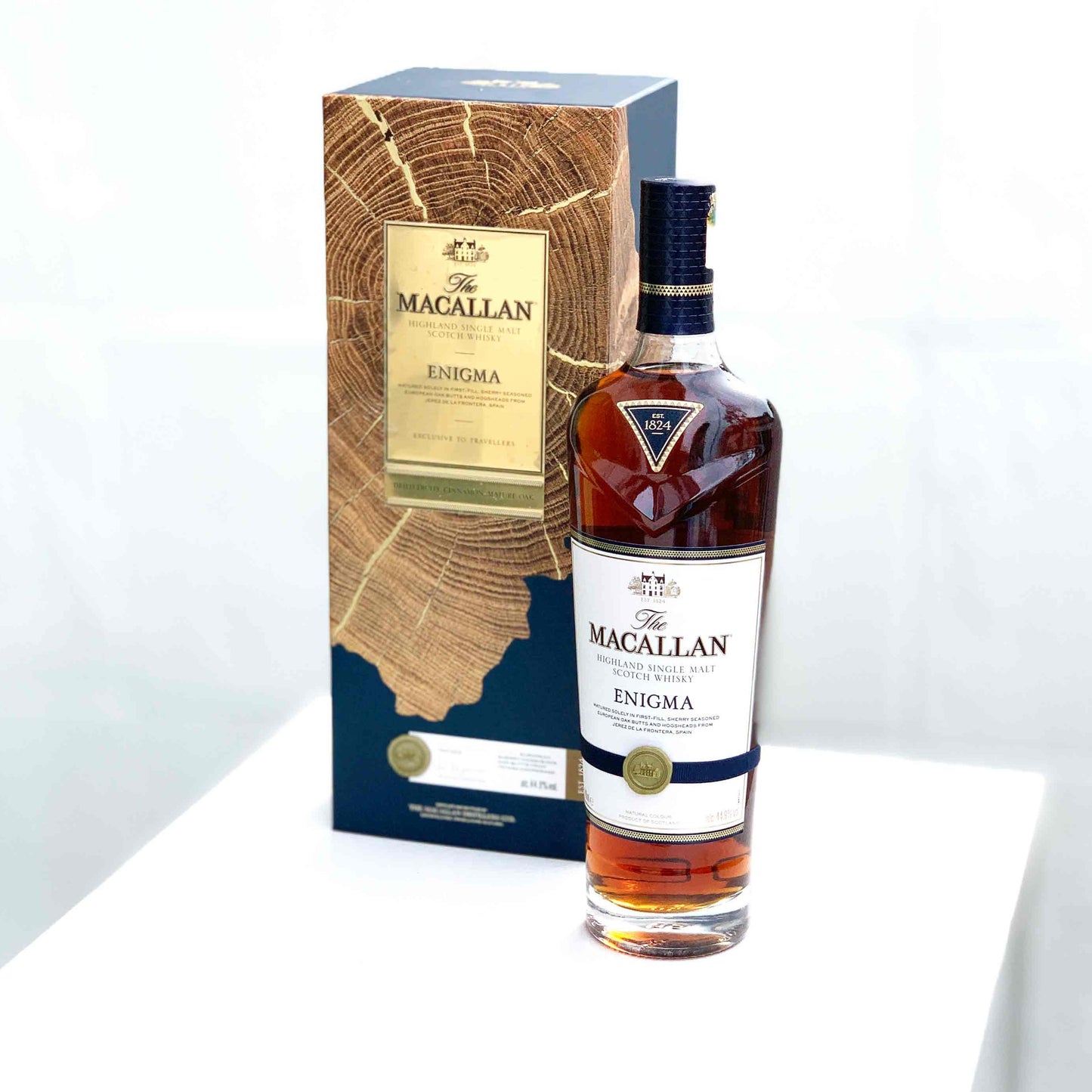 Luxury gifts for everyone