Trois Rivières Cuvée Du Moulin Rum 3 Year
Regular price
$110.00 SGD
Regular price
Sale price
$110.00 SGD
Unit price
per
Sale
Sold out
Trois Rivières Plantation Rhum is an old rum distillery and a part of the heritage of Martinique. The iconic name from the plantation refers to the three rivers that border the area; Bois d'Inde, Oman and Saint Pierre. They enclose an area of 1700 acres with a sea view in the sunny and southern part of the island. The cane grows in clay soil, rocky and rich of magnesium whilst the roots bath in the sea water. Thanks to production methods from the 18th century, as well as the environment, Trois Rivières has a smooth and delicate taste.
A well-aged, rich rhum agricole from Trois Rivières, Cuvée Du Moulin is an utterly beguiling spirit with masses of spice and complexity.
Nose: Oaky and spicy nose with notes of stewed fruits, prune juice, crème caramel, custard and notes from Ron Burgundy's apartment (many leather-bound books and rich mahogany).
Palate: A little calves leather and cedar, juicy sweetness, toffee apple and nutmeg.
Finish: Mace, allspice and oak on the finish, with some underripe plum and apple juice
Volume: 700ml  

ABV: 40%
Origin: Martinique
Shipping: Singapore Only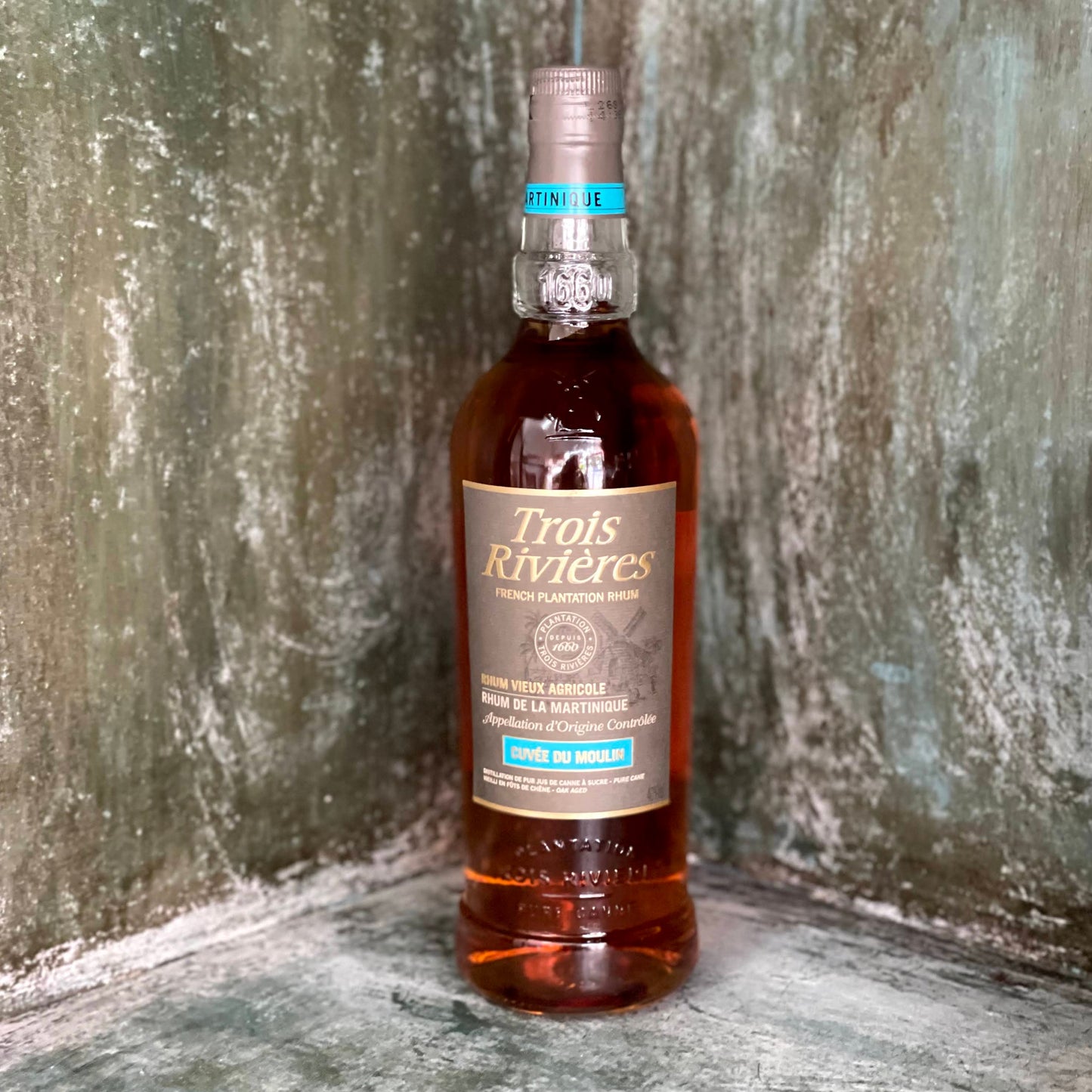 Luxury gifts for everyone